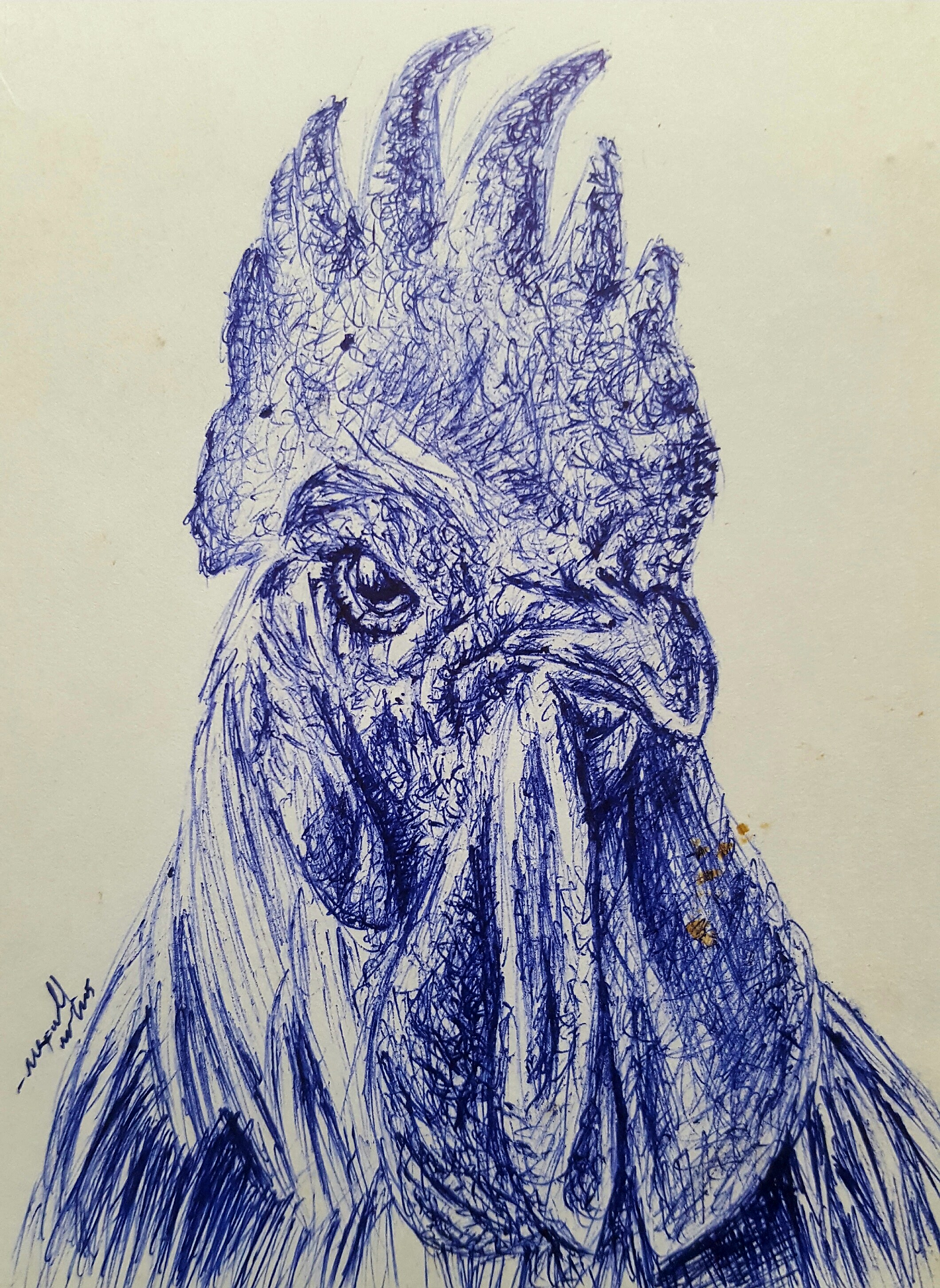 Hello everyone!
Today I share with you my new artwork done with a pen. It is a pen drawing of a cock also known as "Rooster". This animal is a regular specie of birds that are seen almost every blessed day.
Much of my ink were applied here to give it a navy blue color.
I actually applied varieties of styles to build my forms - scribble, hatching and Pointilism. Its comb was done with scribbles and Pointilism while the feathers(hackles)and wattle were done with hatching. Surrounding that suspicious looking eye are lots of tiny rigorous lines.
The sketch as usual was done with a blue ballpoint pen on a cardboard paper. See my steps below: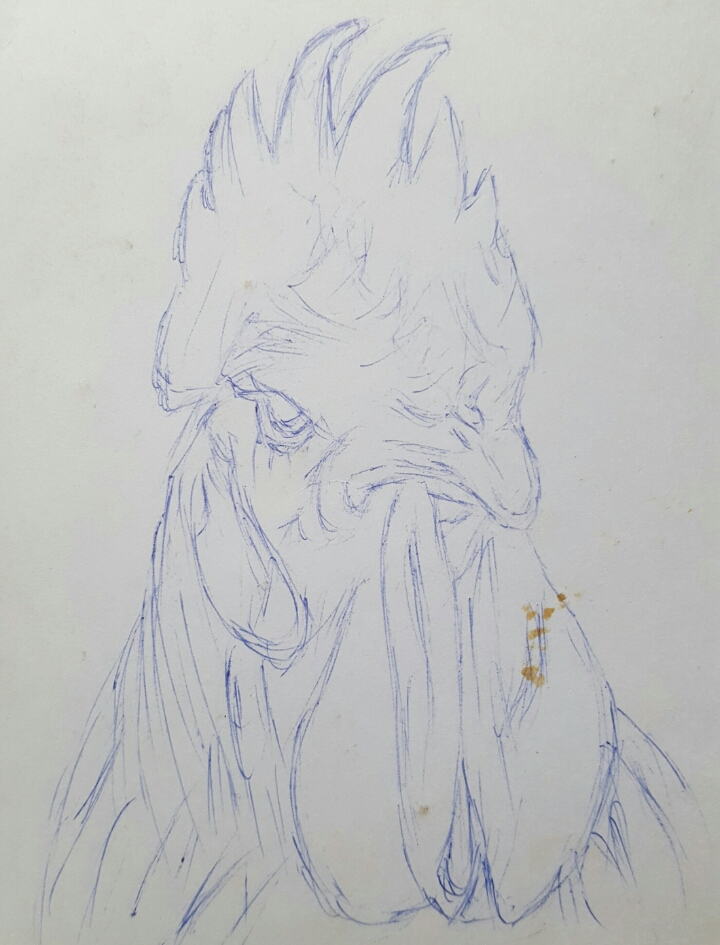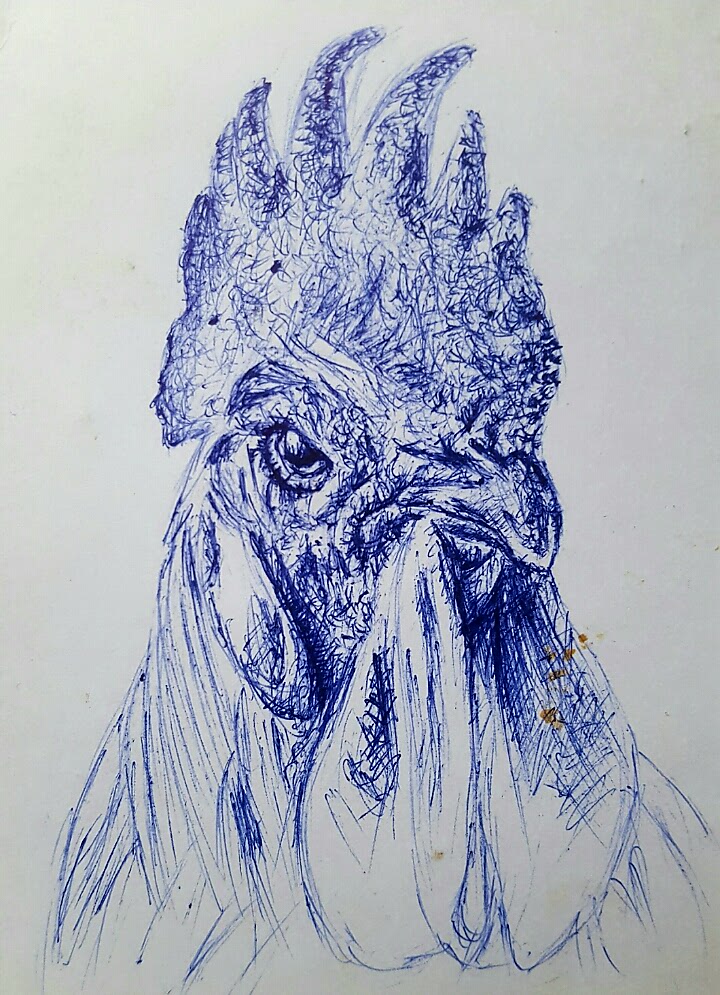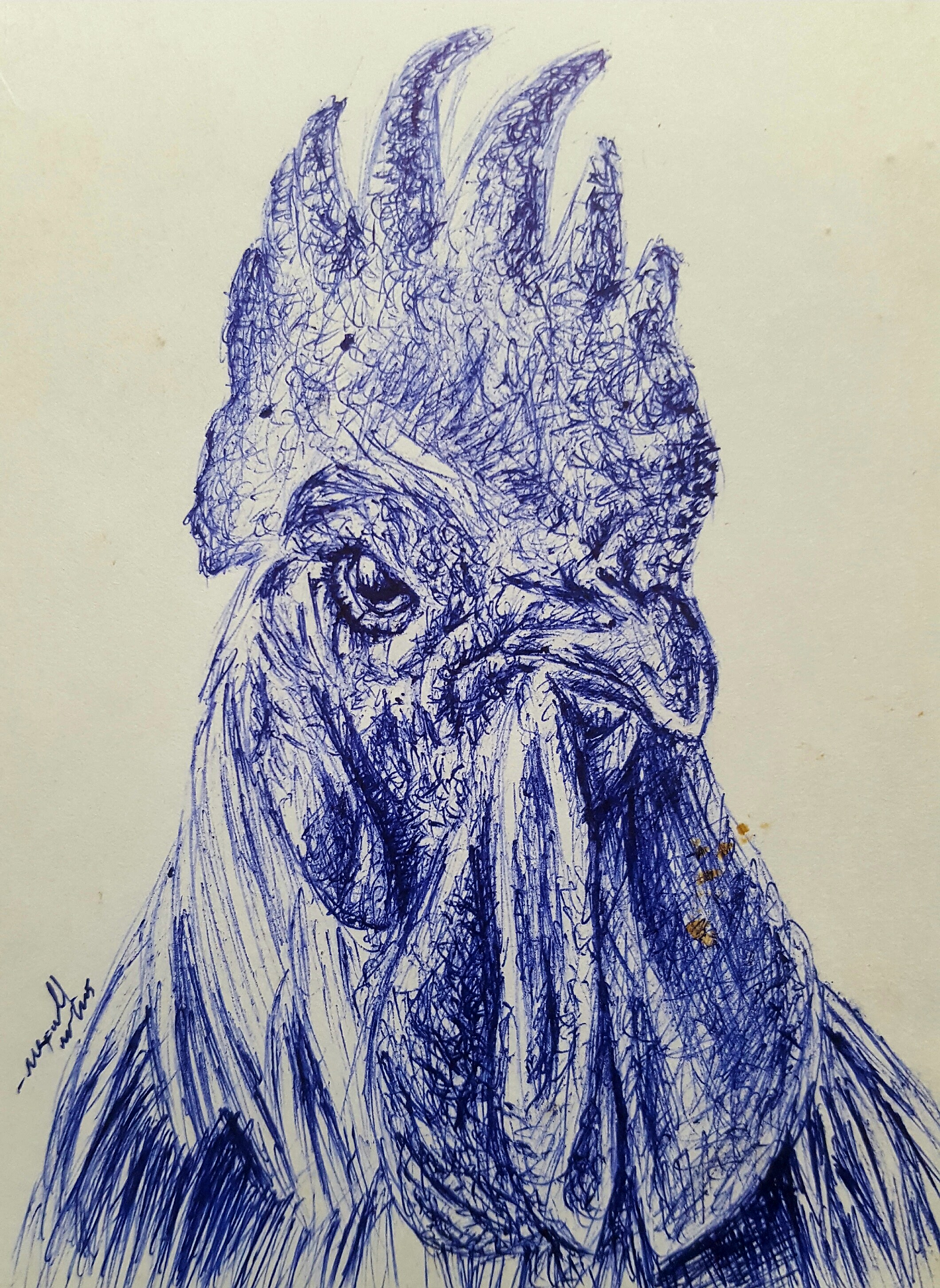 Thank you.