To comment or not to comment?
The dilemma
Currently within the platform we can notice that there are very few content creators who leave a valuable comment, not to say that there is a wide margin of users who do not comment at all, but is it important to comment? is it really necessary to tell someone that we liked something about their topic? is it important to say I don't like this or can you improve this part?
The answer is yes, yes, yes and yes. Comments are the most important communicative social event that can occur within our platform, imagine for a moment that you are talking to yourself and looking at the wall, so is a post that even though it has received positive ratings does not receive comments. Although someone may define this as successful because he got a reward, the exchange of comments creates a solid relationship between creator and reader, allows you to gain followers who will surely vote for you in the future and comment on a recurring basis because they share the same interests.
Commenting is an art, when you have really read a post and you feel identified, you feel the need to say more than congratulations, good job, or I liked it. A comment should be as important as a post, partly because of the message it conveys and secondly because it can receive a positive vote for encouraging the content creator. Another favorable point to make comments is that they boost the financial health of the blockchain and once we put into practice the habit of commenting, but commenting with assertive comments, powerful comments or even a comment that is written from constructive criticism we will give more value to our blockchain.
Some tips to make a valuable comment
Think about the answer for a moment and don't do it as a reflex action.
Take your time to answer, but don't spend 10 hours on it either.
If there is something you don't like about the post, write your answer about the topic not about the author, this invites debate and reflection, which can lead to significant changes within the Blockchain because it invites us to look at it from another perspective.
If there is something positive, highlight it at all times.
If the publication raises a problem, in your comments highlight the positive and promote it by proposing solutions.
How many publications do you comment?
---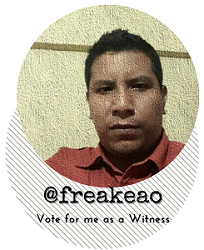 ---
---
ESP
---
Comentar o no comentar?
El dilema
Actualmente dentro de la plataforma podemos notar que son muy pocos los creadores de contenido que dejan un comentario de valor, por no decir que existe un amplio margen de usuarios que no hacen comentarios de ningún tipo, ¿pero es importante comentar? realmente es necesario decirle a alguien que algo nos ha gustado de su tema? ¿es importante decir no me gusta esto o puedes mejorar esta parte?
La respuesta es si,si,si y si. Los comentarios son el evento social comunicativo más importante que puede ocurrir dentro de nuestra plataforma, imagine por un momento que usted habla solo y mirando a la pared, así se es un post que a pesar de que haya recibido valoraciones positivas no recibe comentarios. Aunque alguien pueda definir esto como exitoso porque obtuvo una recompensa, el intercambio de comentarios crea una relación sólida entre creador y lector, le permite ganar seguidores que con seguridad le votaran en el futuro y comentaran de forma recurrente porque comparten los mismos intereses.
Comentar es un arte, cuando realmente has leído un post y te sientes identificado, sientes la necesidad de decir más que felicitaciones, buen trabajo, o me ha gustado. Un comentario debe ser igual de importante que una publicación, en parte por el mensaje que transmite y en segundo lugar porque puede recibir un voto positivo por incentivar al creador de contenido. Otro punto favorable para realizar comentarios es que estos potencian la salud financiera de la cadena de bloques y una vez que pongamos en práctica el habito de comentar, pero comentar con comentarios asertivos, comentarios poderosos o incluso un comentario que sea escrito desde la crítica constructiva le daremos más valor a nuestra cadena de bloques.
Algunos consejos para realizar un comentario de Valor
Piensa la respuesta por un momento y no lo hagas como un acto reflejo
Tomate tu tiempo para contestar, pero tampoco inviertas 10 horas en ello
Si existe algo que no te guste del post, escribe tu respuesta sobre el tema no sobre el autor, esto invita al debate y a la reflexión, lo cual puede llevar a cambios significativos dentro de la Blockchain motivado a que nos invita a mirar desde otra perspectiva.
Si existe algo positivo resáltalo en todo momento
Si la publicación plantea un problema, en tus comentarios resalta lo positivo y poténcialo planteando soluciones.
¿Y tú cuantas publicaciones comentas?
---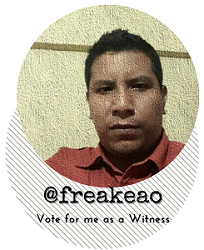 ---
---
DE
---
Kommentar oder kein Kommentar?
Das Dilemma
Derzeit können wir innerhalb der Plattform feststellen, dass es nur sehr wenige Content-Ersteller gibt, die einen wertvollen Kommentar hinterlassen. Das soll nicht heißen, dass es eine breite Spanne von Nutzern gibt, die keinerlei Kommentare abgeben, aber ist es wichtig zu kommentieren? ist es wirklich notwendig, jemandem zu sagen, dass uns etwas an seinem Thema gefallen hat? ist es wichtig zu sagen, dass mir das nicht gefällt oder dass man diesen Teil verbessern kann?
Die Antwort lautet: Ja, ja, ja und ja. Kommentare sind das wichtigste kommunikative soziale Ereignis, das innerhalb unserer Plattform stattfinden kann. Stellen Sie sich für einen Moment vor, dass Sie mit sich selbst sprechen und auf die Wand schauen, so ist ein Beitrag, der, obwohl er positive Bewertungen erhalten hat, keine Kommentare erhält. Obwohl jemand dies als erfolgreich definieren kann, weil er eine Belohnung bekommen hat, schafft der Austausch von Kommentaren eine solide Beziehung zwischen Ersteller und Leser, es erlaubt Ihnen, Follower zu gewinnen, die sicherlich in Zukunft für Sie stimmen und wiederkehrend kommentieren werden, weil sie die gleichen Interessen teilen.
Kommentieren ist eine Kunst. Wenn Sie einen Beitrag wirklich gelesen haben und sich damit identifiziert fühlen, haben Sie das Bedürfnis, mehr zu sagen als "Glückwunsch", "Gute Arbeit" oder "Ich mochte es". Ein Kommentar sollte genauso wichtig sein wie ein Beitrag, zum einen wegen der Botschaft, die er vermittelt, und zum anderen, weil er ein positives Votum zur Ermutigung des Inhaltserstellers erhalten kann. Ein weiterer günstiger Punkt, um Kommentare zu machen, ist, dass sie die finanzielle Gesundheit der Blockchain steigern und sobald wir die Gewohnheit des Kommentierens in die Praxis umsetzen, aber mit durchsetzungsfähigen Kommentaren, kraftvollen Kommentaren oder sogar einem Kommentar, der aus konstruktiver Kritik geschrieben ist, werden wir unserer Blockchain mehr Wert geben.
Einige Tipps, um einen wertvollen Kommentar abzugeben
Denken Sie einen Moment lang über die Antwort nach und tun Sie es nicht als Reflexhandlung.
Nehmen Sie sich Zeit zum Antworten, aber verbringen Sie auch keine 10 Stunden damit.
Wenn Ihnen etwas an dem Beitrag nicht gefällt, schreiben Sie Ihre Antwort über das Thema, nicht über den Autor. Dies lädt zur Diskussion und zum Nachdenken ein, was zu bedeutenden Veränderungen innerhalb der Blockchain führen kann, weil es uns einlädt, sie aus einer anderen Perspektive zu betrachten.
Wenn es etwas Positives gibt, heben Sie es immer hervor.
Wenn die Veröffentlichung ein Problem darstellt, heben Sie in Ihren Kommentaren das Positive hervor und fördern Sie es durch Lösungsvorschläge.
Wie viele Publikationen kommentieren Sie?
---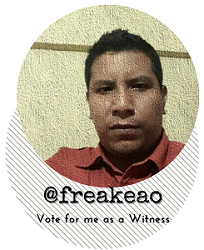 ---