Hello, friends especially foodies!
On June 6th until 8th here, some online platforms celebrated as online shopping day so they gave some offers for their products like discount, free sending fee and et cetera. We also didn't want to be left behind, I bought some food and products even forgot to take photos of them. Last on June 8th, we bought these food that I would like to share to you.
That day, I ordered the beef black soup with salted egg from the one and only our favorite restaurant which sold rawon (beef black soup). Here how they looked like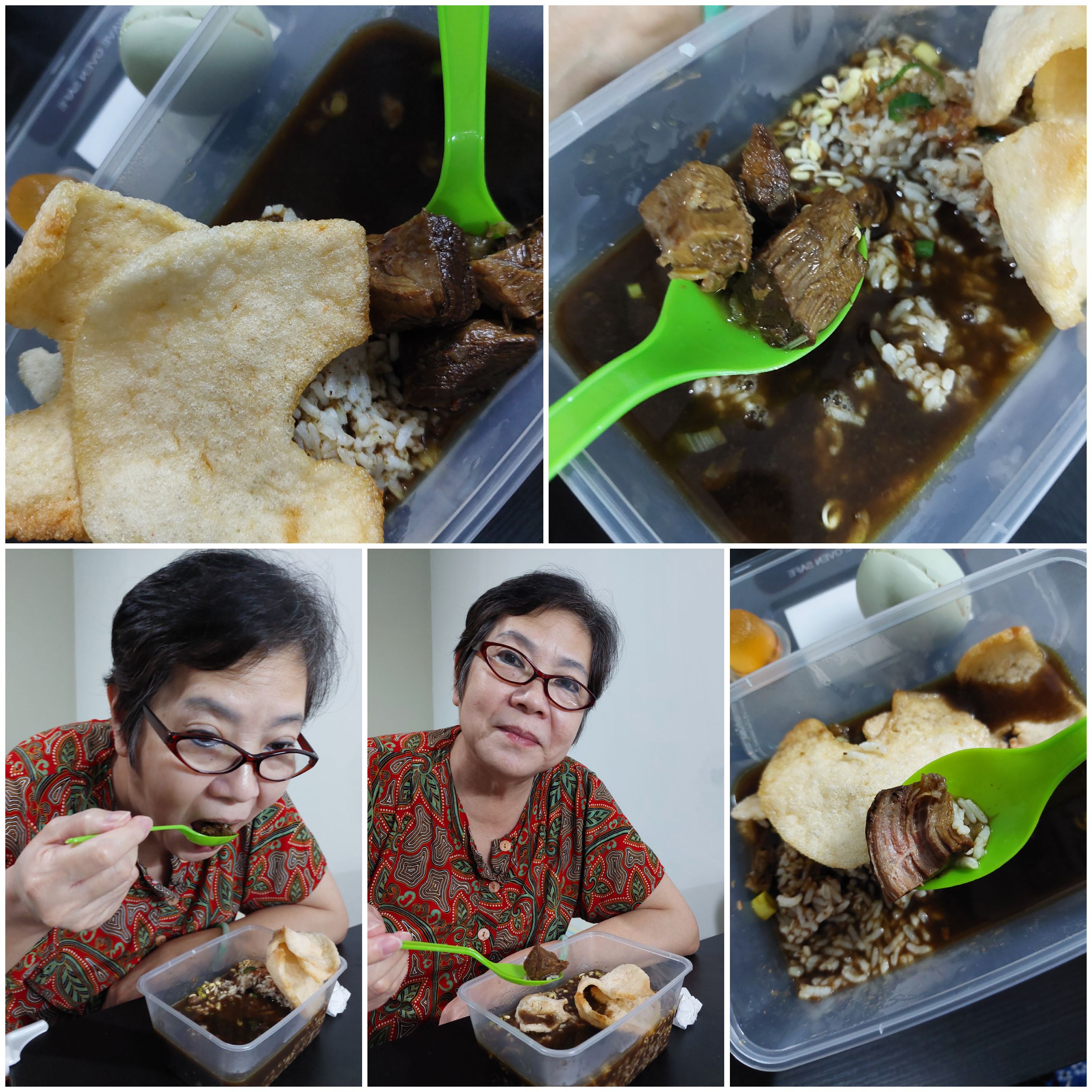 Like usually I ate with mom, both of us ordered the complete package of beef black soup (well known here as rawon), salted egg, and shrimp chips.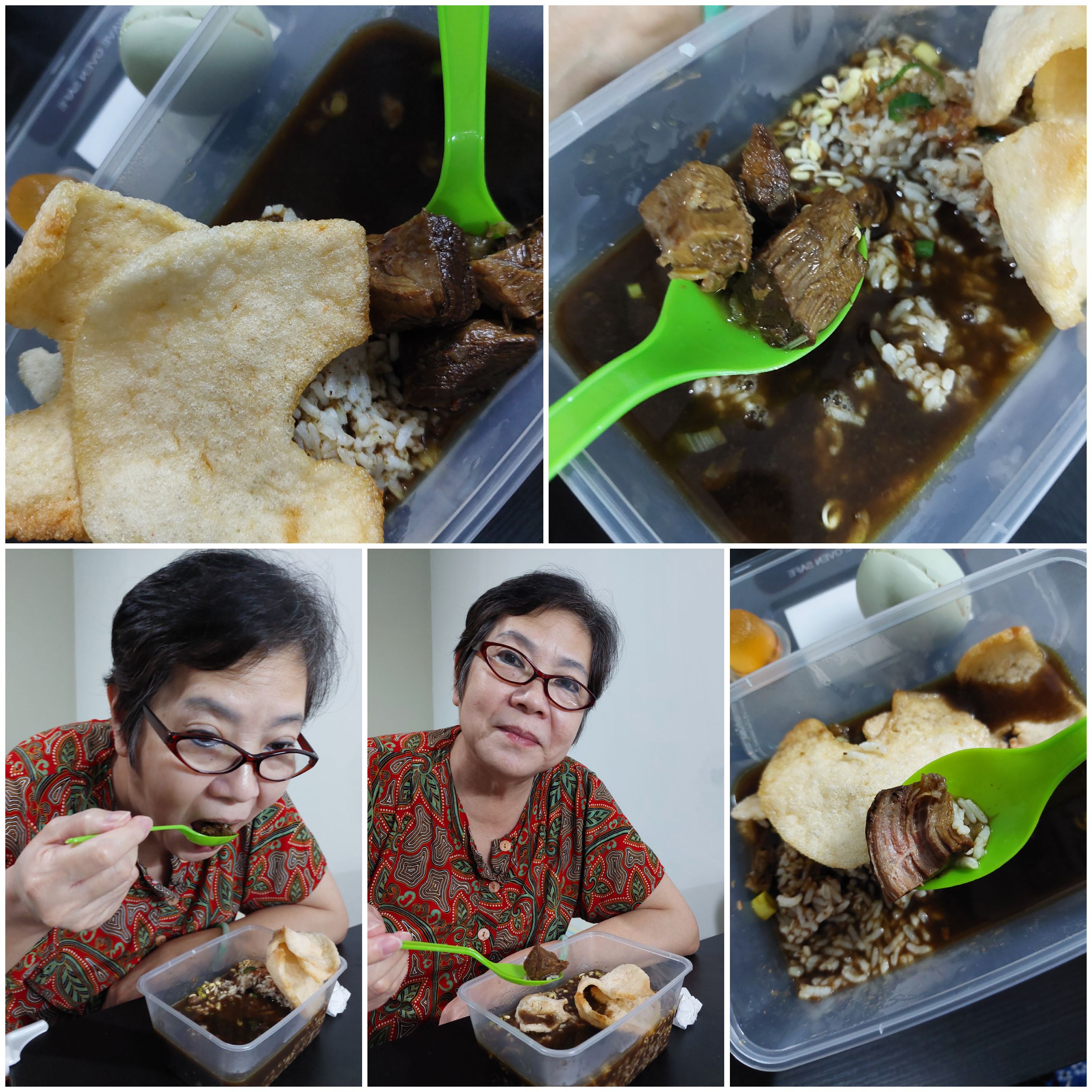 The taste and flavour of the black beef soup was soooooooooo delicious and tasty with authentic black colour which came naturally from kluwek. It had savory flavour with soft beef cubes. Nothing's compare to this restaurant in serving the best rawon in Jakarta. If you don't know actually rawon is an authentic traditional food which came from East Java, be careful if you want to try it cause not all persons are able to cook it until it become a wonderful tasty black soup. But this one you won't regret, I recommend you this rawon. Plus the shrimp chips they gave was crunchy, sweet from shrimp and so tasty.
It was also completed with super tasty savory salted egg. How to eat them together with rawon? Just pull out from the skin and put in your black soup or you could eat them separately like mom did.
Guess the price I paid for that super delicious food? It was only 47.478 IDR after the cashback point so it was just around 3.3 USD for two.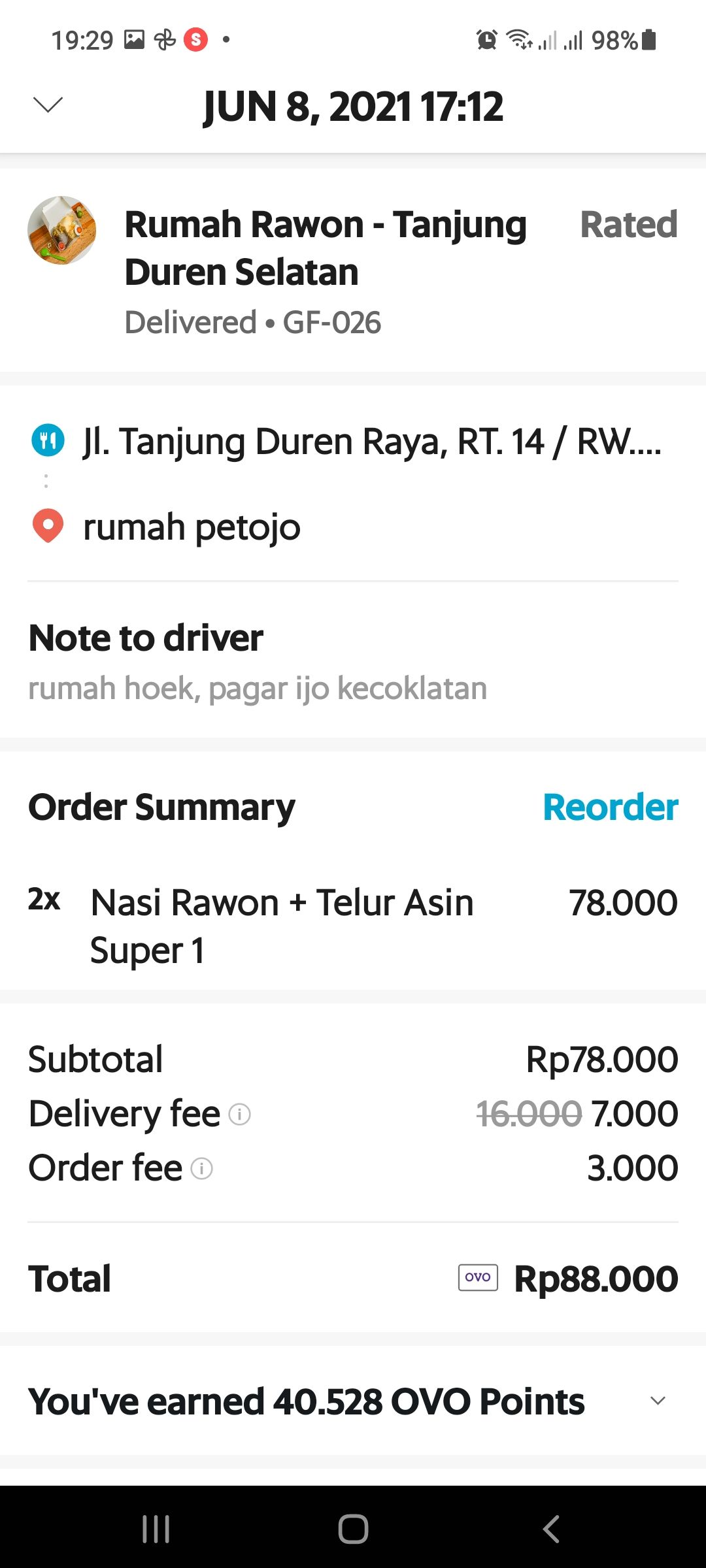 We also added extra fruits for our dessert that day! Here what we bought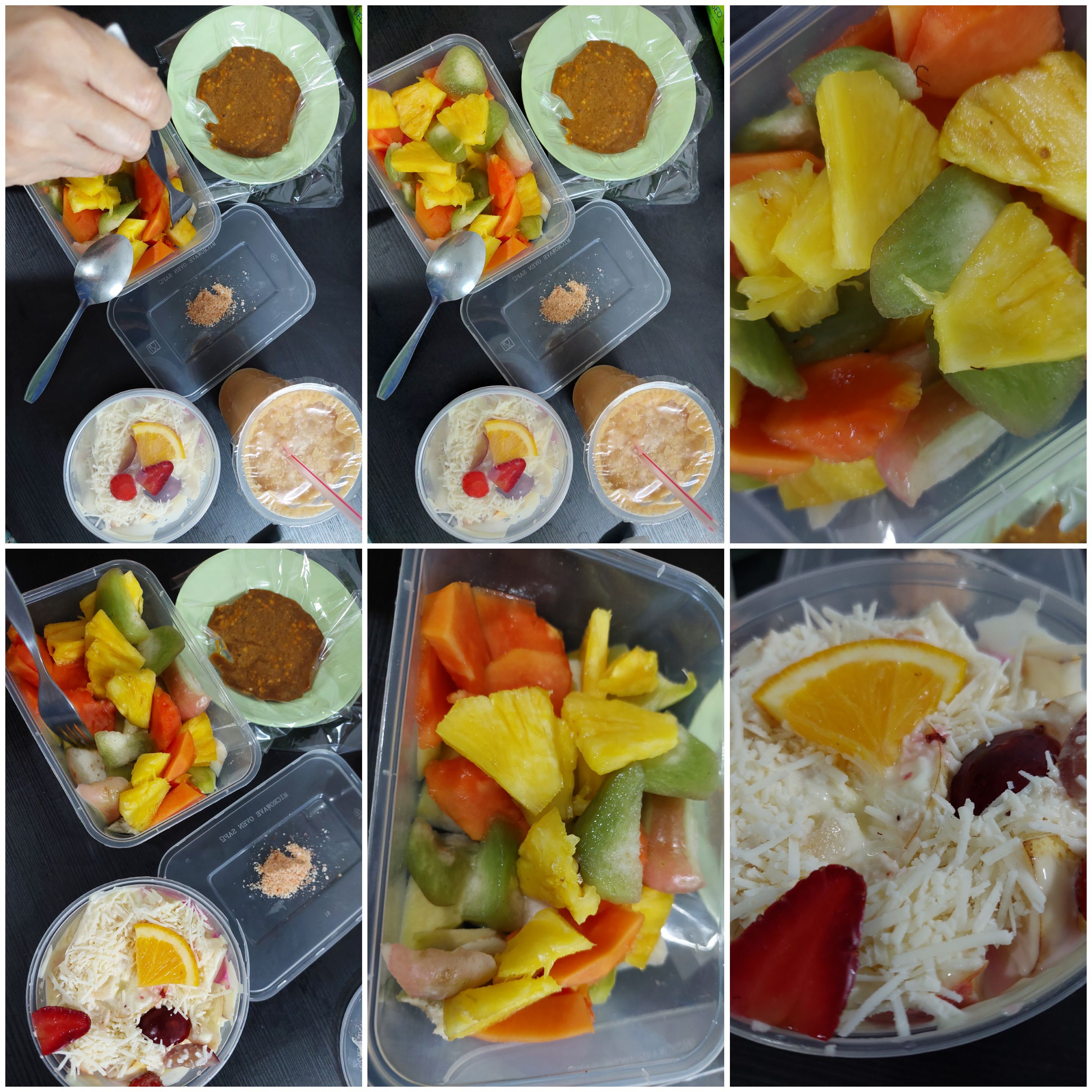 There were fruit rujak (served with super spicy sweet paste), fruit salad (served with mayonnaise sauce) and also apple juice. And we only paid 30k IDR something for these so it was only around 2.4 USD. What an affordable price!
So wanna try tasty rawon too?
Rumah Rawon – Tanjung Duren, West Jakarta
Open daily 10am-9pm
Order it via online app