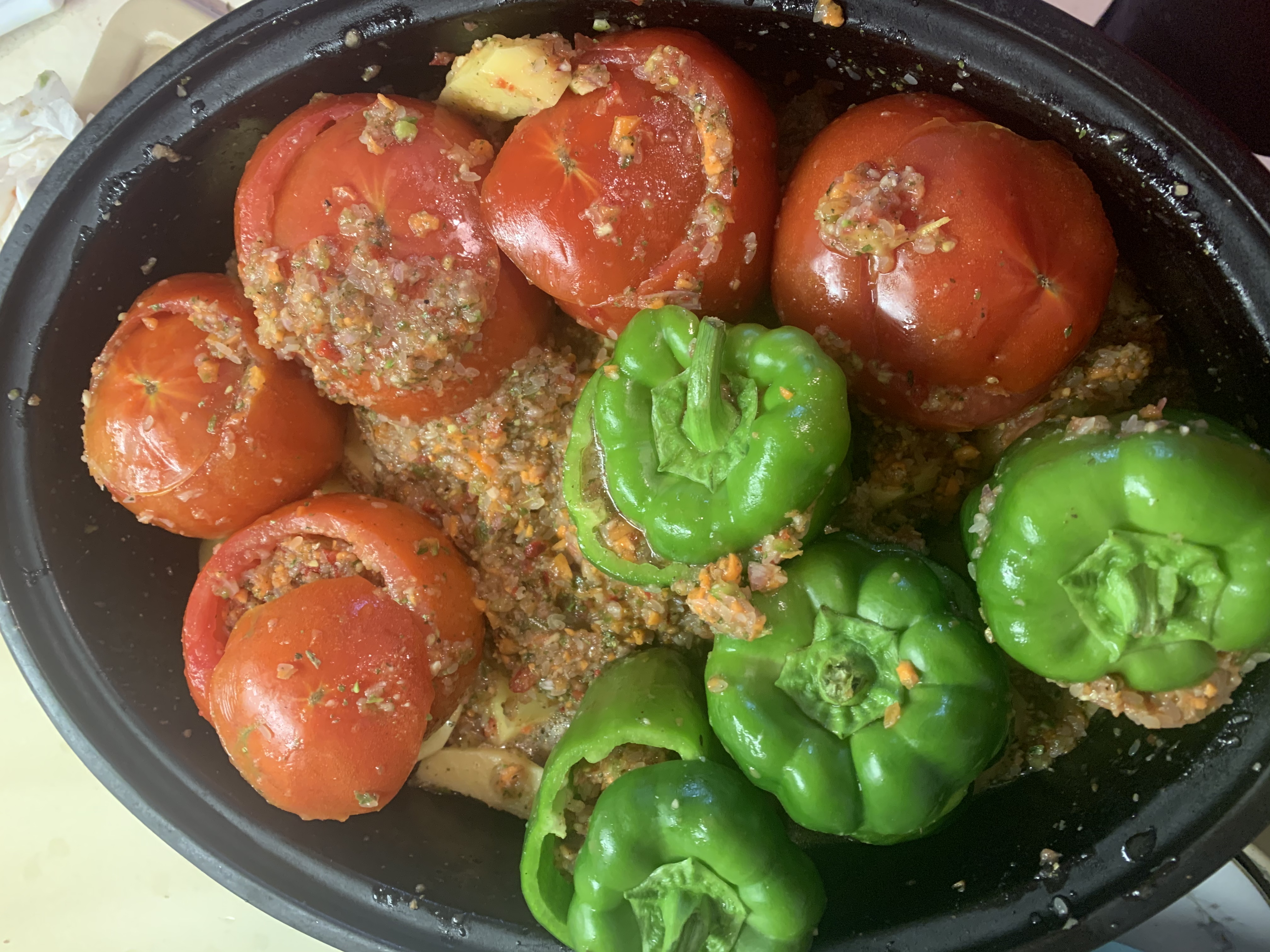 Good morning my friends , classic....Greek...... and delicious food ..... what else do you want for today ??? Haha , let's do this together step by step
Ingredients
5 tomatoes
4 green peppers
3 round zucchini
2 flasks of eggplant
1 bunch of parsley
1/2 bunch mint
3 onions
3 potatoes
Carolina rice (1/2 tbsp for each stuffed and 1/2 cup for the pan)
1/2 cup oil
Salt Pepper
Preparation
Empty the tomatoes, peppers, eggplants and zucchini.

Grind the inside of the tomatoes in the multi and keep it in the oven. Grind together with 1 pepper and the flesh of the aubergines.

Finely chop the parsley, mint and onion.

In a bowl put the rice, onions, ground pepper and eggplant, parsley, mint, salt and pepper and 3 tablespoons of ground tomato.

Fill the stuffing up to 3/4 of each vegetable and put the chopped potatoes in between.
And the Secret: "I put 3-4 tablespoons in one place of the filling in bulk from the filling."
Pour the rest of the ground tomato and the oil into the pan.

Bake at 180oC until the vegetables are cooked and melted and the rice is soft. We estimate 1-1.5 hours.
You will be in love with the way this food smells when cooking ..... amazing
I am waiting for your feedback
Stay safe and healthy my friends and take care of your people
My best wishes from Greece