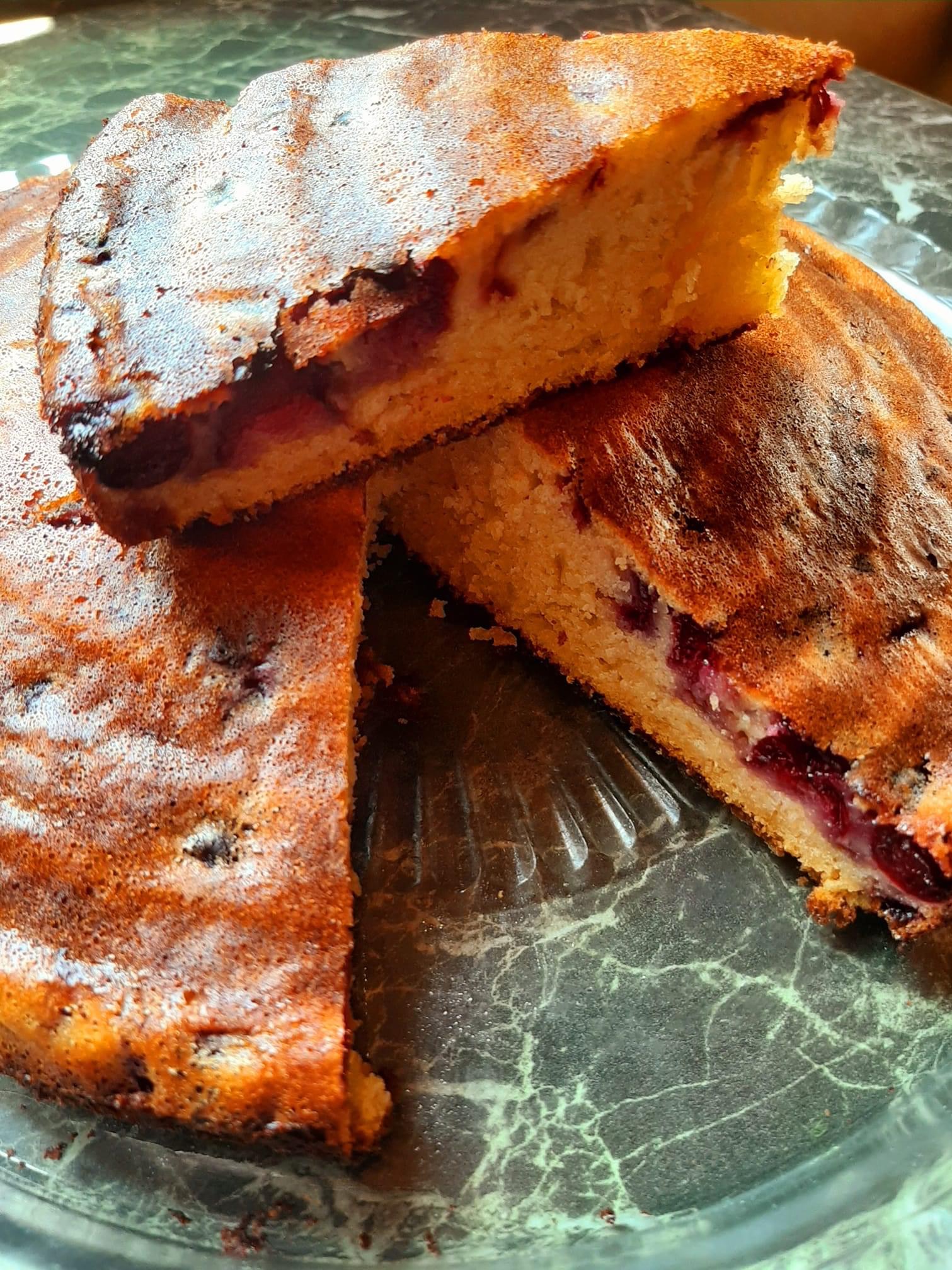 Good morning my friends, today I decide to make this dessert for a very first time and believe me the results was amazing , let's do it again
Ingredients
For the cherries
50gr. butter
700gr. washed, seedless cherries
1 teaspoon Corn Flour soup ΓΙΩΤΗΣ
75gr. Fytro Brown Sugar
For the cake
250gr. Flour
4 eggs
200gr. sugar
200gr. yoghurt
100ml corn oil
1 capsule of vanillin
zest of 1 lemon
For serving
1 box Vanilla Ice Cream Mixture
650ml milk
fresh cherries
Preparation
Preheat the oven to 200oC and prepare the cherries: Place the butter in a cake tin without a hole in the middle and put it in the oven. Once the butter is bubbling, take the pan out of the oven and spread the cherries to cover the entire bottom.
Sprinkle first with Corn Flour, then with Fytro Brown Sugar and bake in the oven for 10 minutes.
Meanwhile, beat the eggs with the sugar in the mixer until the mixture turns white, triples in volume and becomes like foam.
Add the yogurt, the oil, the vanilla and the lemon zest, beating for a while to homogenize the ingredients. Stop the operation of the mixer and gradually add the Flour to the mixture, stirring with a spatula until it is completely incorporated.
Remove the cherries from the oven and pour the cake mixture on top. Lower the temperature to 170oC and continue baking for about 35 minutes, until the surface of the cake is reddish. When you dip a knife in the center and it comes out dry, it is ready.
Unbake the cake and after a while turn it over carefully on the grill to cool completely. When ready, serve with Vanilla Ice Cream and fresh cherries.
If you try this I am waiting for your comments
Stay safe and healthy my friends and take care of your people
My best wishes from Greece