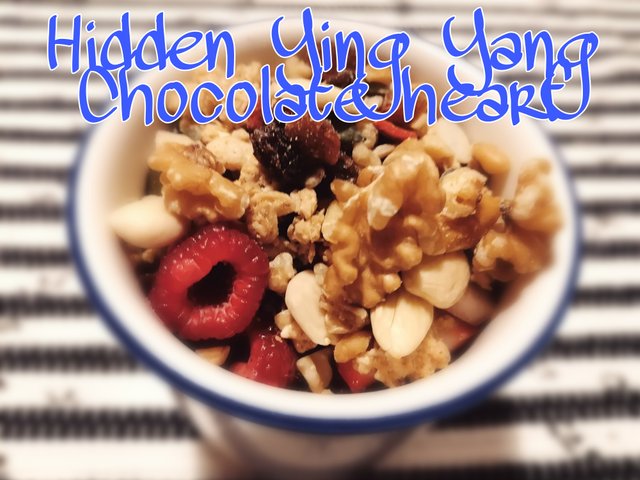 Hold the balance
I was trying out something today. I combined natur soya yogurt with melted chocolate but didn't mixed it straight away.
So when I ate it you saw one white side and one black, like the famous yin-yang symbol.
But it was hidden under some strawberries, raspberries, Goji berries, cereal crunch and nuts.
You need:
Soya Yogurth
melted chocolate
strawberries
Raspberries
Sunflower seeds, Goji berries, Almonds, walnuts
cereal crunch
Step by step is captured in my pics I think.
Bon appetit
Your @LotusFleur
pictures and text made by myself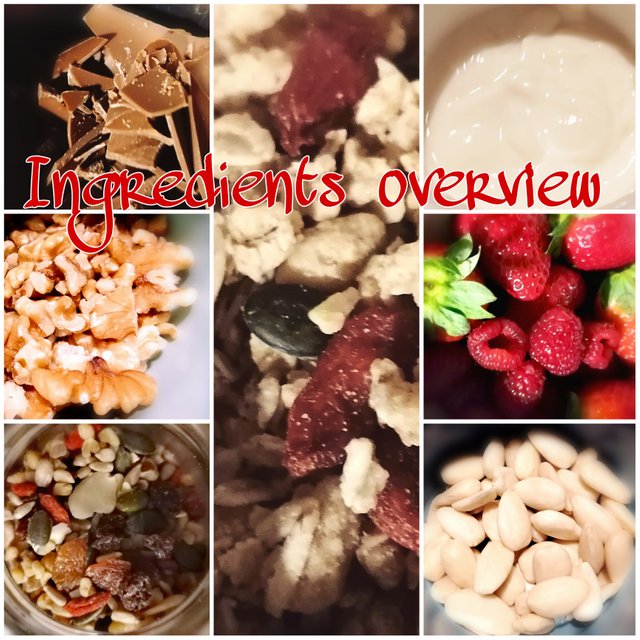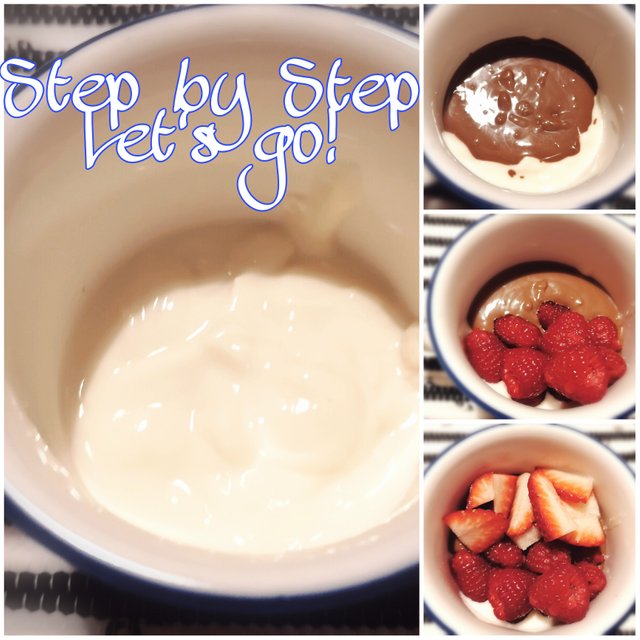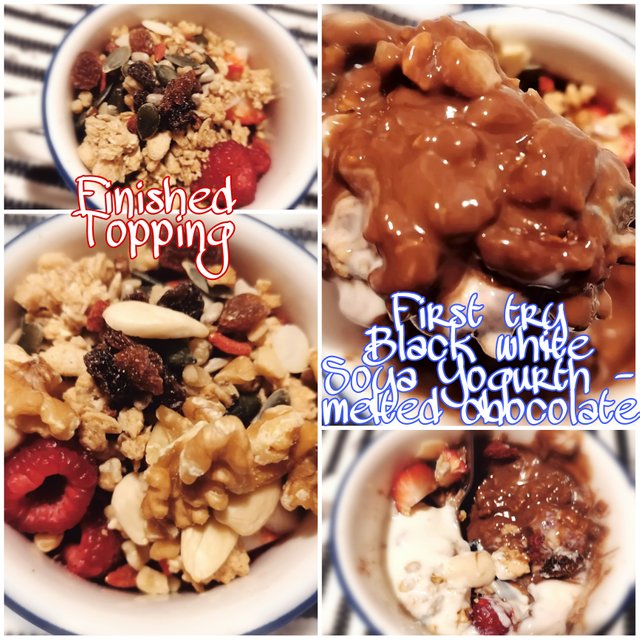 Manter o equilíbrio
Hoje estava a experimentar algo. Combinei iogurte de soja natural com chocolate derretido mas não o misturei logo de seguida.
Assim, quando o comi viu um lado branco e um preto, como o famoso símbolo yin-yang.
Mas estava escondido debaixo de alguns morangos, framboesas, bagas de Goji, crocante de cereais e nozes.
É preciso:
Yogurth de Soja
chocolate derretido
morangos
Framboesas
Sementes de girassol, bagas de Goji, amêndoas, nozes
crocante de cereais
Passo a passo é capturado nas minhas fotos, penso eu.
Bon appetit
O seu @LotusFleur
imagens e textos feitos por mim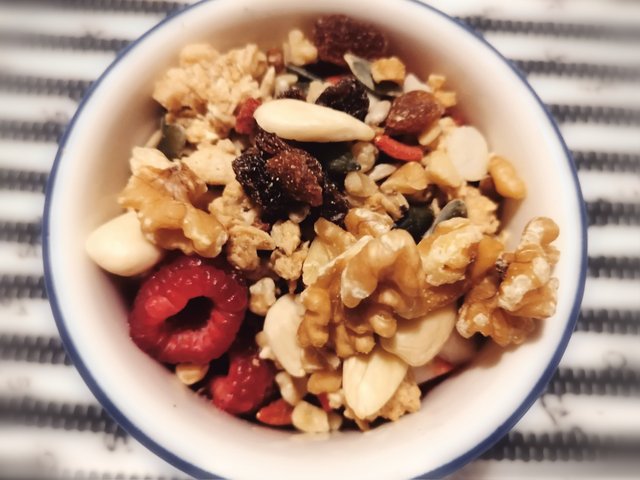 Das Gleichgewicht halten
Ich habe heute etwas ausprobiert und zwar habe ich Natur-Sojajoghurt mit geschmolzener Schokolade kombiniert, aber nicht sofort gemischt.
Als ich diesen aß, sah man also eine weiße und eine schwarze Seite, wie das berühmte Yin-Yang-Symbol. Eine Kombination aus süßer wärmer Schoko sauce und kühlen, neutralen Yogurth.
Aber es war unter einigen Erdbeeren, Himbeeren, Goji-Beeren, Müsli-Crunch und Nüssen versteckt. Wie philosophisch oder?
Eine denkwürdige Und leckere Bowl.
Man nehme dazu:
Soja-Jogurth
geschmolzene Schokolade
Erdbeeren
Himbeeren
Sonnenblumenkerne, Goji-Beeren, Mandeln, Walnüsse
Müsli-Crunch
Die einzelnen Schritte sind in meinen Bildern festgehalten.
Bon Appetit
Eure @LotusFleur
Bilder und Texte von mir gemacht