Hi guys!
Delicious burgers. I love to cook something delicious for the evening to watch the movie.
A quick burger recipe.
Burger ingredients: bun, cutlet, lettuce, tomato, cheese, sauce (mayonnaise + ketchup).
For the cutlet: minced meat, onion, egg, mayonnaise, salt, pepper.
Fast cooking method:
First, we cook the cutlets. 500 grams of minced meat, finely chop 1 onion, add 1 egg, 1 spoonful of mayonnaise, salt and pepper to taste. Mix well. Fry on both sides. The patties can be grilled or in a skillet. For frying in a pan, you need to pour oil into the pan and put the cutlets, fry on both sides, put on a quiet fire and cover with a lid, cook for another 10 minutes.
Now we are preparing the burger:
fry the buns (you can grill, you can also in a frying pan), the main thing is not to dry the buns, give them a little browning.
Grease the bun on both sides with sauce, put lettuce on the bun, tomato on top, a hot cutlet, cheese on a hot cutlet, then the top of the bun.
Burger is ready)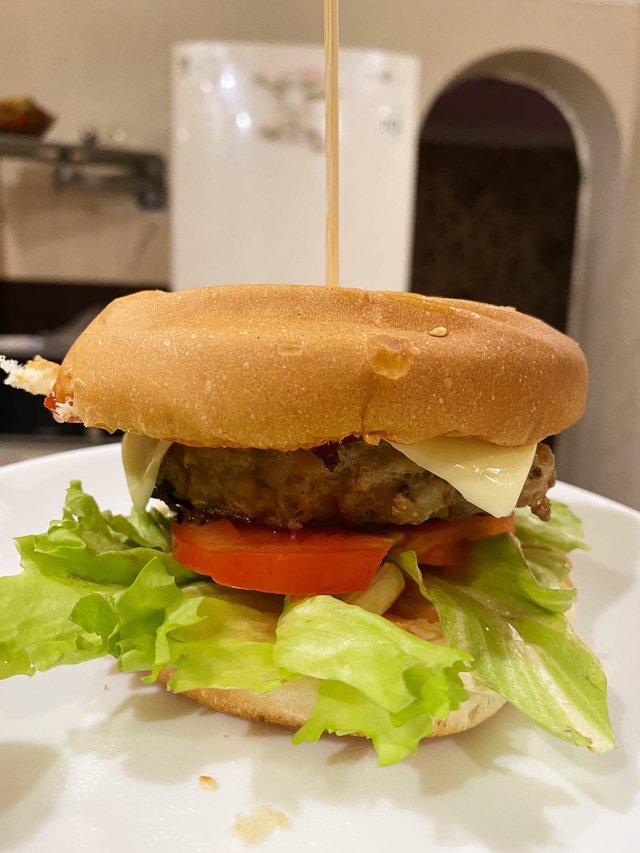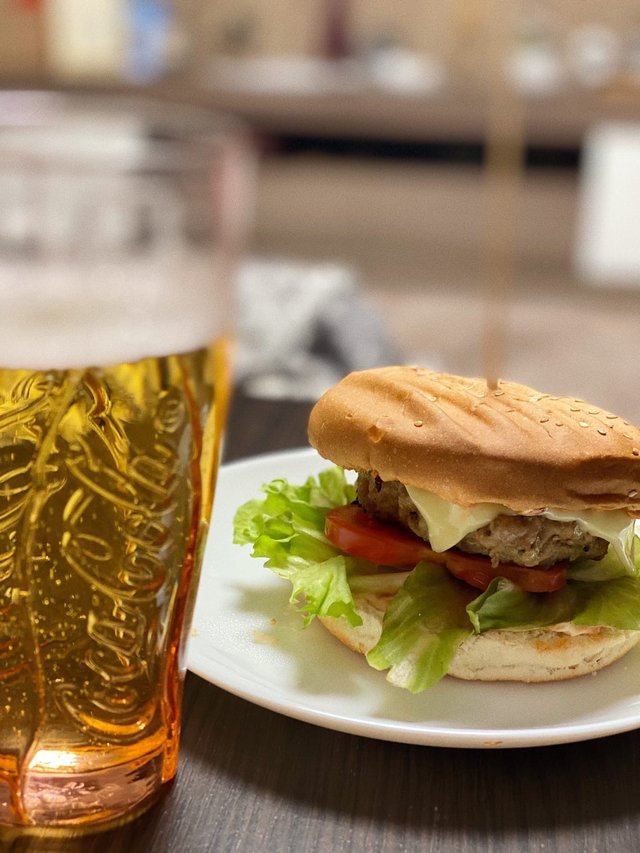 For two burgers you need:
cutlets - 2 pieces
lettuce - 2 leaves
tomato - 2 circles
sauce (ketchup + mayone 1: 1)
cheese - 2 pieces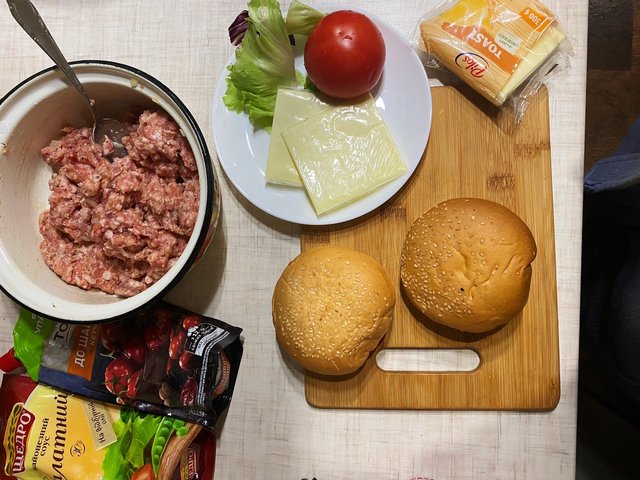 Cut the buns lengthwise into 2 pieces. Fry buns. If there is no grill, you can fry in a pan, or not fry. But I love the crisp.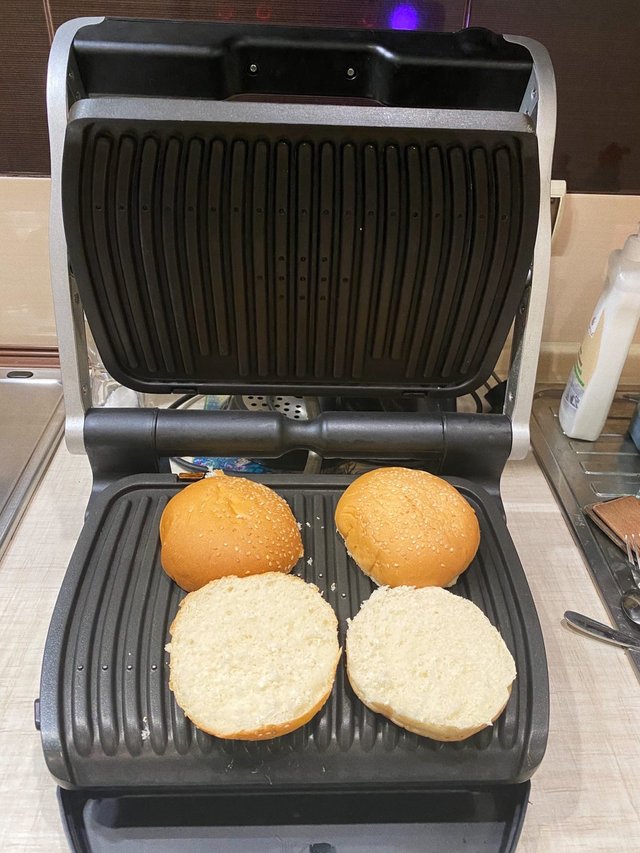 Grease the top and bottom bun with sauce. Any sauce can be. I love to cook the sauce myself (mayonnaise and ketchup). You can also add lemon juice or mustard, or both, to the sauce. Fantasy is already playing here)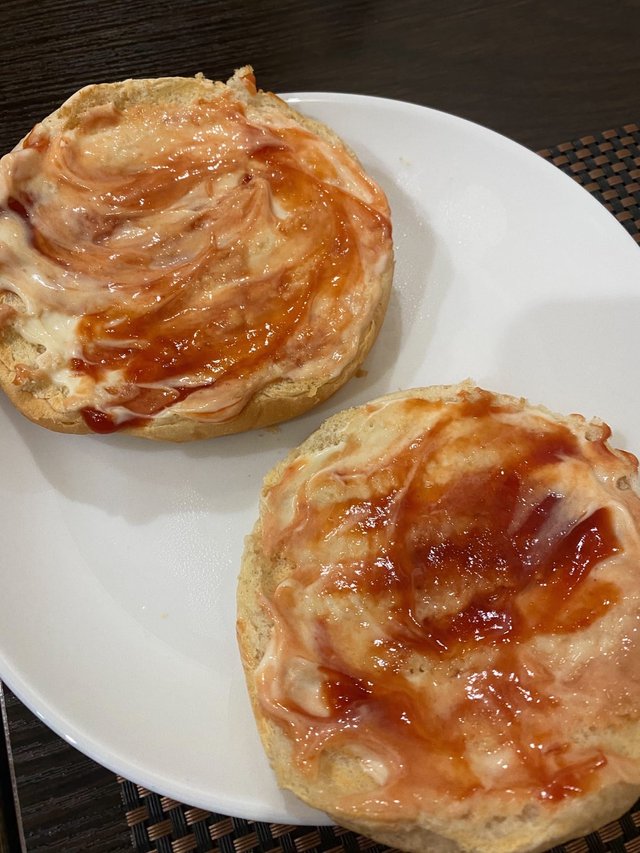 Put lettuce leaves and a tomato circle on the bottom of the buns.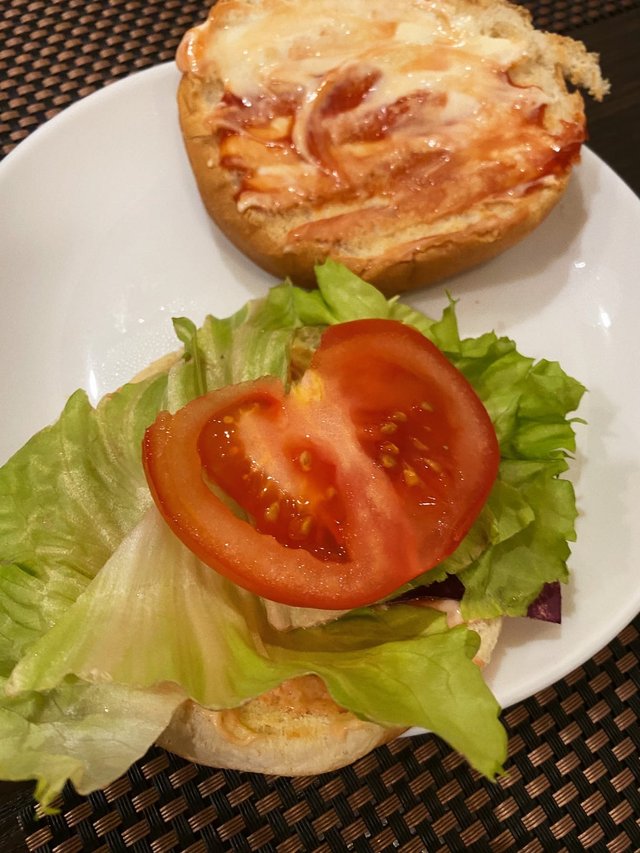 Our cutlets) If there is no grill, fry the cutlets in a pan.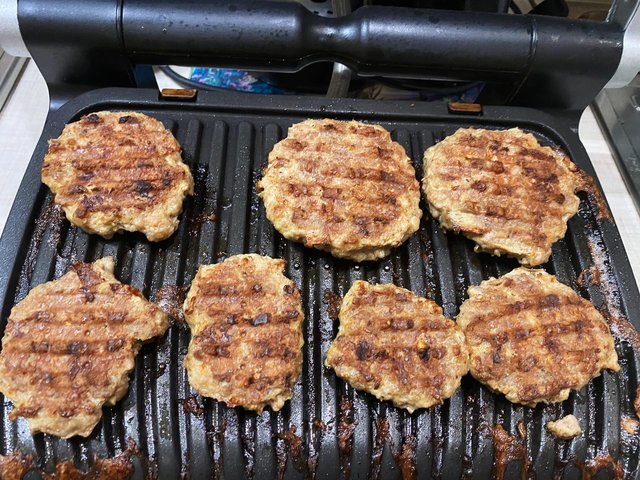 Put the cutlet on the tomato, the bun should be warm so that the cheese melts.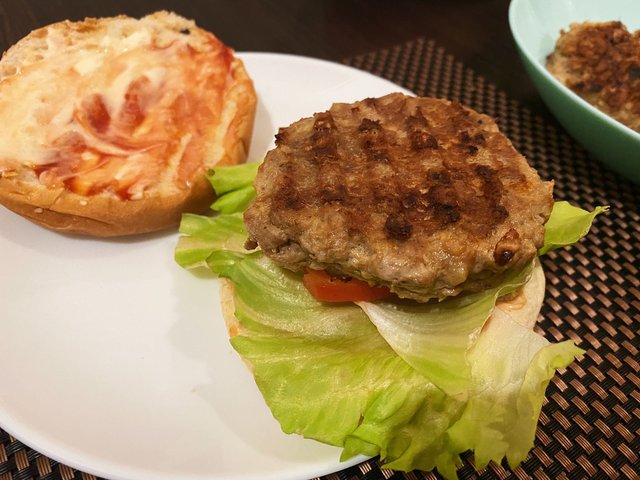 Put pieces of cheese on a warm bun.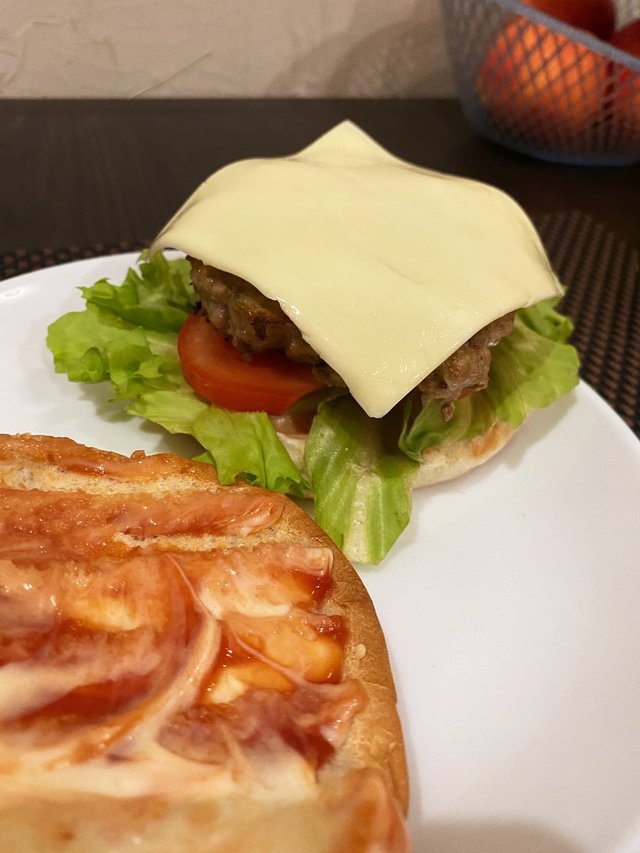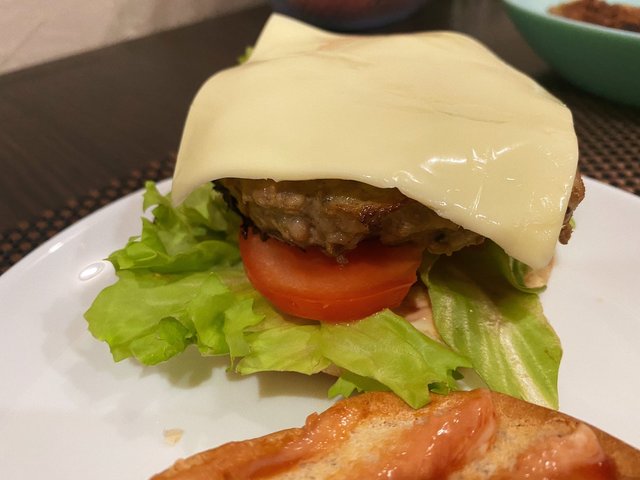 Bon Appetit!