Hi guys!  Marble roll. Low-fat appetizer for the festive table.
Easy recipe. 
I don't know English well, because of this I take a lot of photos so that you would understand what and when to add an ingredient. I added all the photos in stages, in the correct sequence. You don't even have to read the recipe, just look at the photo and add. I think I show and explain the cooking method well, it's like "to chew and put in your mouth." lol))
I cooked this roll for the first time and I got a very tasty and beautiful dish. You can cut it and put it on the festive table, you don't even need to decorate it so beautifully.
So, we prepare the necessary ingredients:
The most important thing here is meat.
Chicken fillet - 400 grams
Pork pulp - 300 grams (can be changed to turkey fillet or other meat)
You can add a bunch of greens. (I added dill)
Chanok 3 chubchik
Gelatin - 20 grams
Seasoning, I added Khmeli-Suneli - 1 teaspoon.
And of course, salt and pepper to taste.
Cooking: The meat should be rinsed well with cold water. You can fry the meat with wet wipes.
Cut into pieces. as in my photo. The pieces should be small.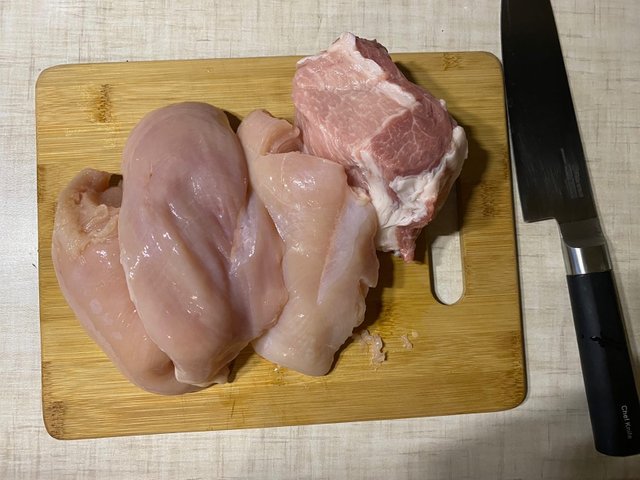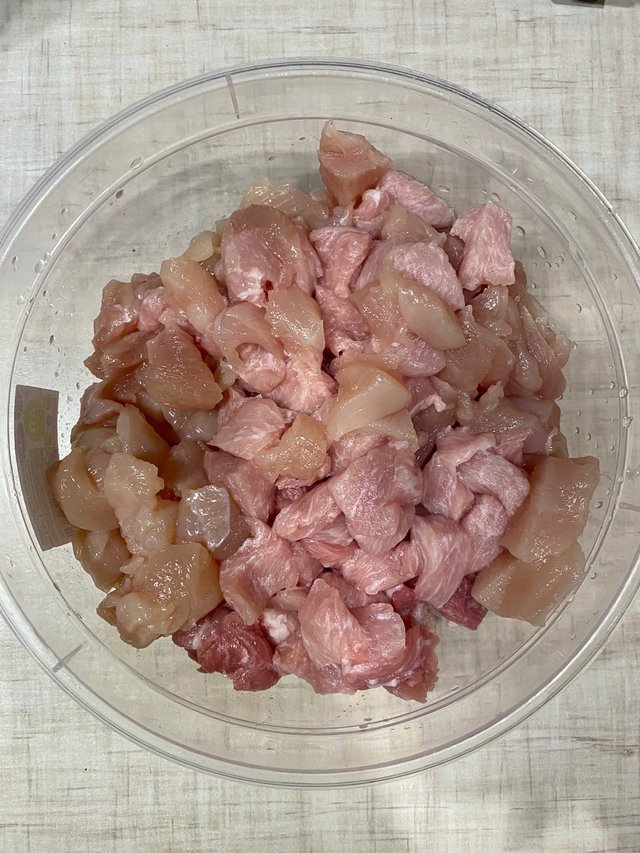 Peel the garlic, punch through the garlic, or chop on a grater or blender. Add to meat.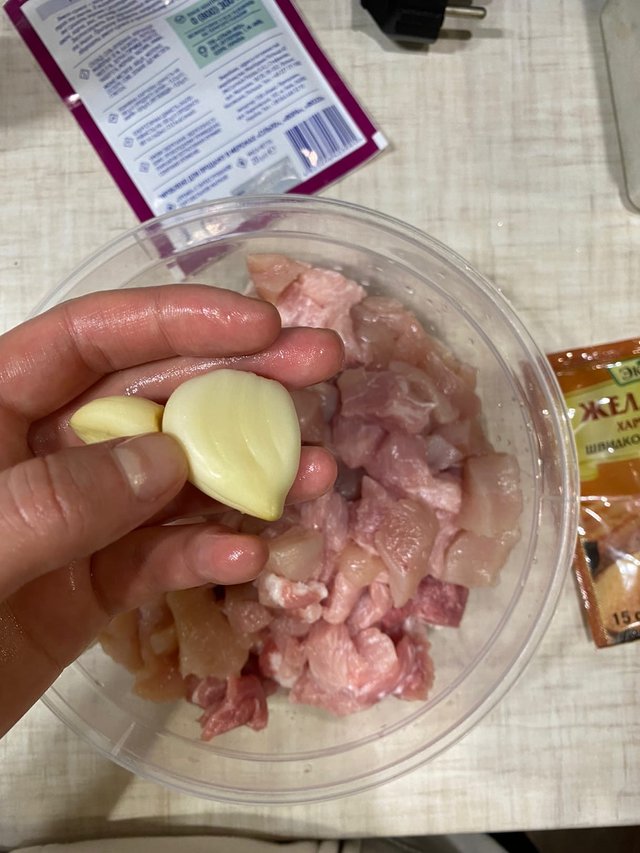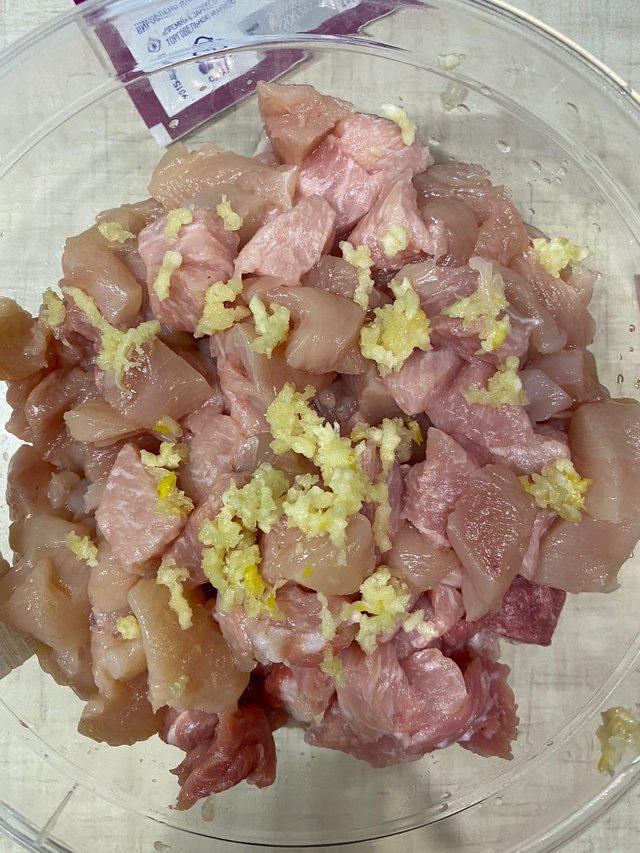 Add Khmeli-Suneli 1 teaspoon. If you don't find such a seasoning, I think you can replace it with another seasoning, for example, a seasoning for chicken or just for meat.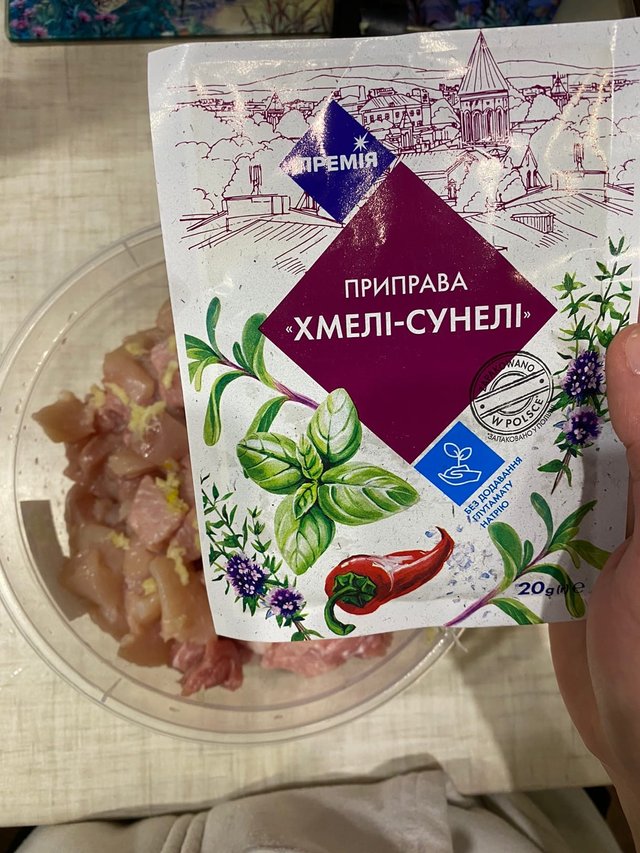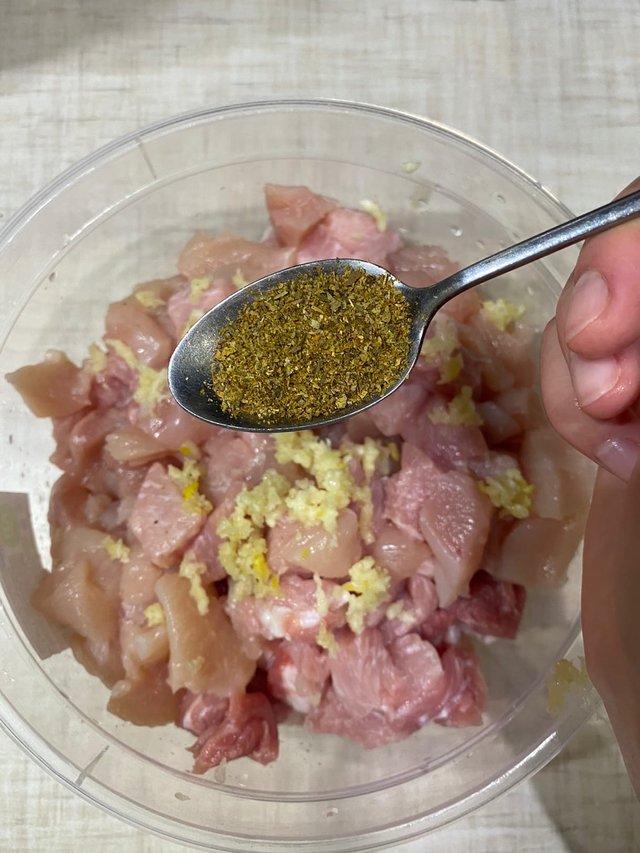 Add salt and pepper to taste. The main thing is not to oversalt. But I added little salt. More could have been. But it is better to undersalt than oversalt. Unsalted food can be added to salt then or pour over a sauce that is already salty.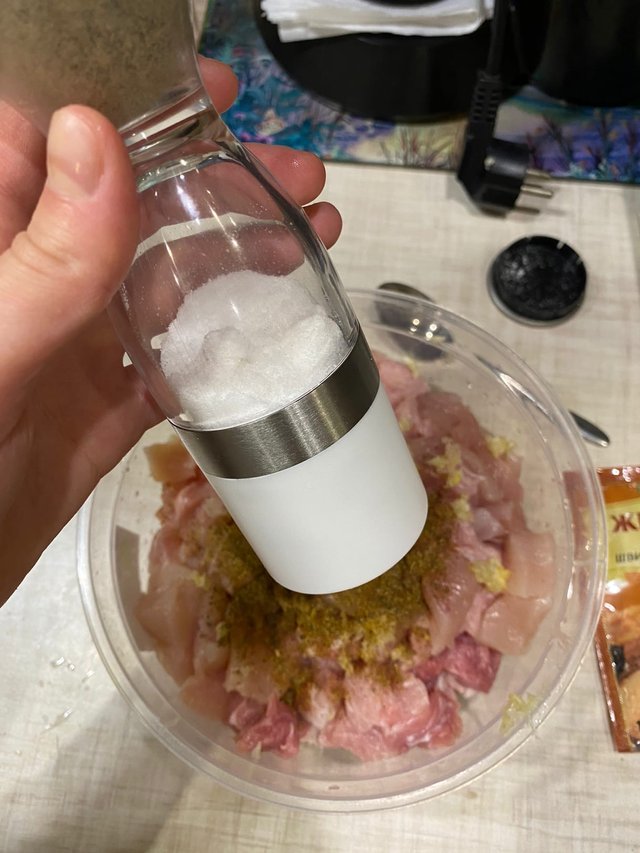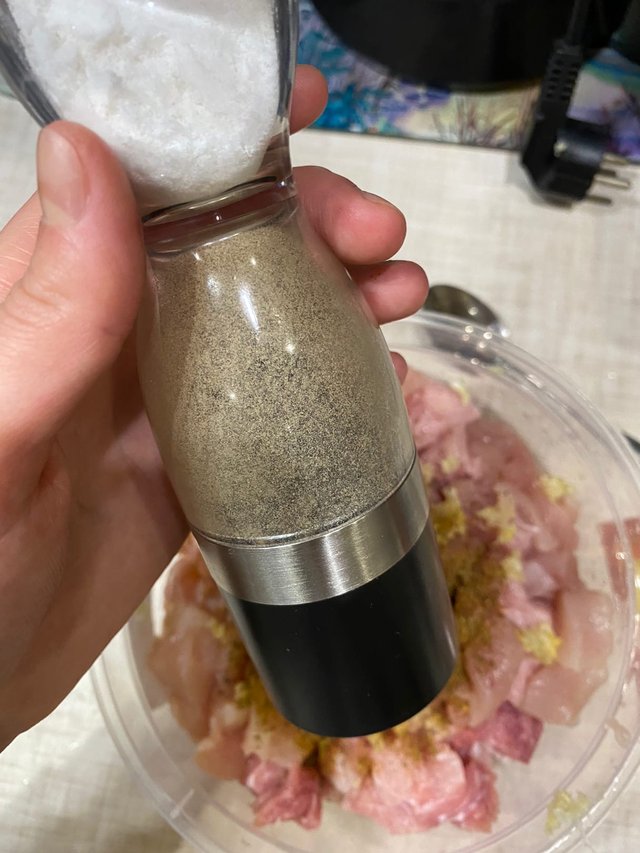 Add 2-gram gelatin. I had a 15 gram bag. I thought it would be small and the roll will not freeze. But that was enough.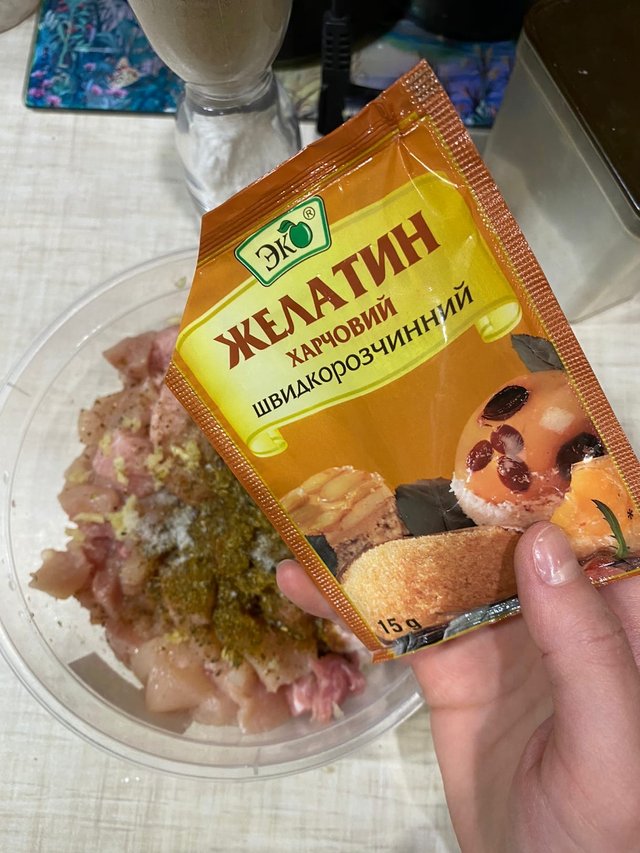 Rinse and chop the dill and add to the rest of the ingredients.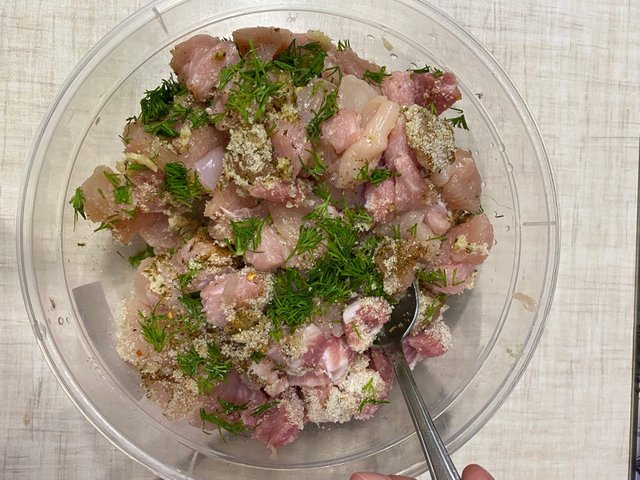 Then mix all the ingredients well. Put the whole mass in a roasting sleeve. The baking sleeve can be wide, but we spread the mass in one direction and in the second, we wrap the empty one twice. To get it as in my photo.
Close the baking sleeve on both sides. Pour the roll onto a baking sheet or other baking dish. I have a large baking toe.
We put in the oven. Approximately 40 minutes. Temperature 180 degrees.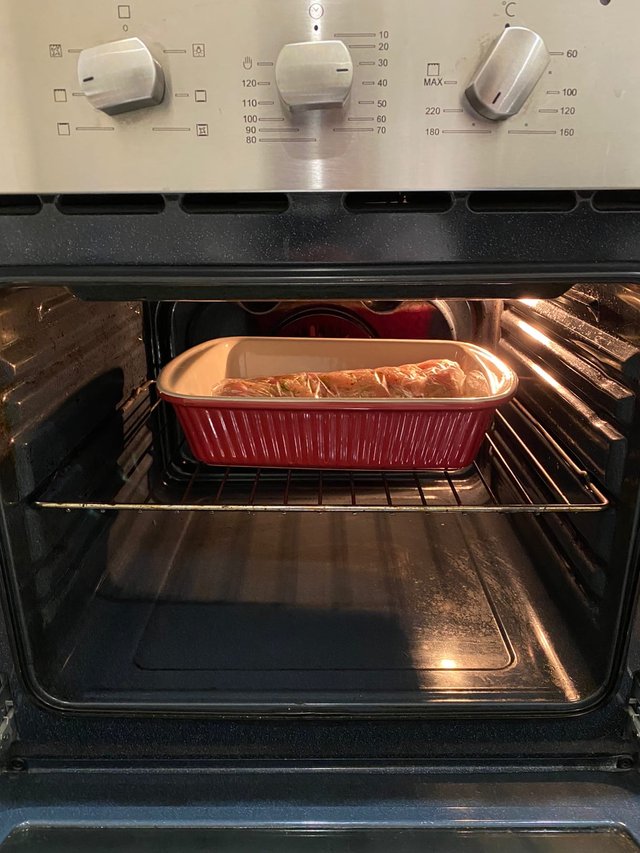 As the roll is baked, we take it out of the oven and put it in a towel in the baking sleeve, wrap it in a towel. I had some juice leaking from the roasting sleeve. Nothing wrong. The main thing is to wrap it carefully so that the juice does not flow out completely. In order not to smear the towel in greasy juice, I first put the roll in the baking sleeve on the newspaper, wrapped it in the newspaper and then wrapped it over the newspaper in a towel. We are waiting for it to cool down. Then put it in the refrigerator for about 12 hours.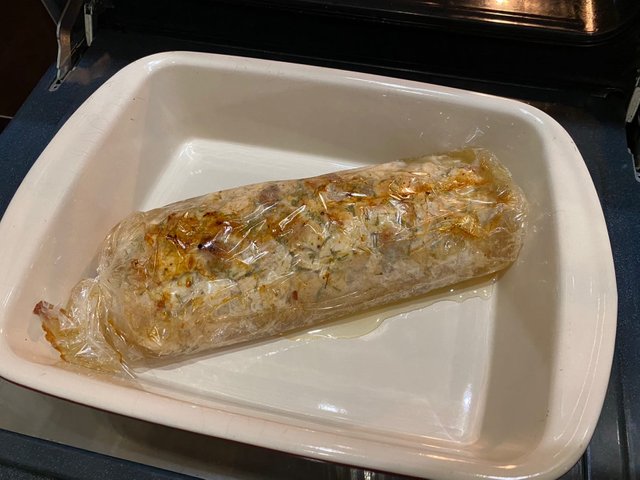 Such a delicious appetizer is ready, and most importantly, it is not harmful, if made from turkey fillet (300 grams) and chicken fillet (400 grams) - it will be a very dietary food. So you can eat it when you want to lose weight, but chicken fillet (400 grams) and pork pulp (300 grams) turned out to be not a fat roll. 
The marble roll is ready. You can cut it into thin slices and put in a saucer, you can decorate with dill or rosemary, you can also put tomato cups, or show your imagination and decorate in a different way.
 Enjoy your meal!