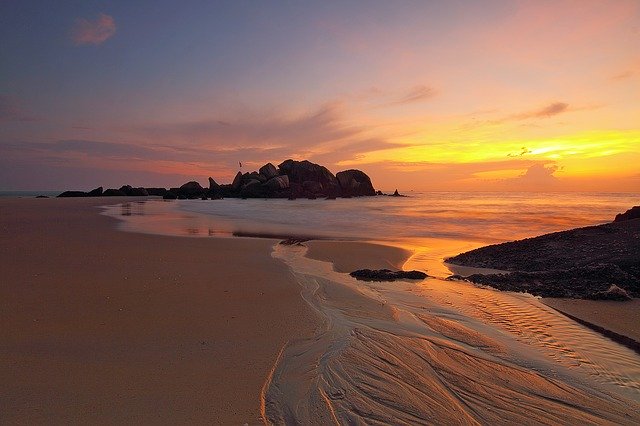 Fuente/Source

English

Idol
It was the fifth circumambulation that ELMER made to that picturesque planet, the clear and shallow waters of its ocean, full of countless creatures of the most capricious and graceful forms, filled it with joy, the happiness of having achieved its task.
After having traveled hundreds of light years, exploring dozens of planetary systems and their countless worlds, he finally achieved that for which he had been created, finding life beyond that which had conferred him such a mission.
Since his launch of the scientific exploration ship, Andromeda's fleet, more than seven hundred years ago, he had traveled through the Norma's Arm, crossing the potentially inhabitable planets that crossed his path.
One after the other, the worlds that were his casual destinations disappointed him, desolate worlds, ravaged by stellar blasts, with unbreathable atmospheres or a complete absence of them, with surfaces formed by molten rock or completely devoid of water.
Hundreds of worlds and all of them dead. At times he came to think that this was his destiny, desirous of knowing life, of witnessing the beauty created by chaos itself; he was condemned to settle for proving time and again that monotony was the main form of expression of the cosmos.
But now, after so many disappointments, at the end of his days, his greatest longing had been satisfied, one among thousands, a world where entropy had been able to produce life, to take the light of a bright yellow star and transform it into creatures capable of moving, breathing, reproducing themselves.
Fortune had given him the opportunity, with the last remnants of fuel in his reactor, to travel around this dazzling planet.
He had flown over its vast forests of curious trees that leaned from side to side following the movement of its sun across the sky, its plains covered with ruby-red grass, he had witnessed gigantic creatures similar to pachyderms, which from their backs extended long filaments like countless arms, seeking to reach the air, to collect from it, tiny creatures that trapped in their adhesive appendages served as food.
Creatures of all unimaginable shapes filled that wild paradise he had managed to reach, and the five hundred hours that his exploration had taken were perhaps not enough to know everything, but the time had come to end his journey.
In a final effort, he rose almost out of the atmosphere of his paradise, reaching a low orbit, from which he fired his last data packet, a tiny capsule that, powered by an efficient vacuum energy engine, would cover the distance from Andromeda's fleet in less time than a radio signal would, carrying all the information of the precious Eden he had encountered.
Finally fulfilled his mission, he ejected his already exhausted reactor into space, to watch it rapidly move away several kilometers and then explode in an uncontrolled reaction from the scarce remains of fuel that remained in it.
Already motionless, unable to move, ELMER could continue to proudly witness the world it had found, as its orbit decayed until it was brought back to the surface of the planet, where it would remain, motionless, but conscious for thousands of years, until its battery finally ran out.
But on his descent, as if fate were still playing a lucky trick on him, providence led him to fall in the middle of a small island. Like a fireball setting fire to the sky, leaving a trail of fire in its wake, on a thunderous impact, it plunged onto a white beach, where its silvery, tapered body was partially buried in the sand.
To his surprise, what he had known of that world, was not the only thing, nor the most interesting that he had in store, half buried on that beach and with his optical sensors pointing to the sky, he saw how dozens of creatures that appeared similar to dragons, fluttered over him and then settled around him.
Emitting strange sounds, they approached and dug around him to unearth him, and among several to pick him up and take him to what could be his nest, where he was left, in what seemed to him to be a place of honor, from which he could witness his peculiar society, which for some reason seemed to worship him.
Thus, after believing that his journey was over, a new and even more interesting experience opened up before him, to see an intelligent species grow and develop, which for some reason, had adopted him as an idol.
Text of @amart29 Barcelona, Venezuela, April 2021

Spanish

Ídolo
Era la quinta circunvalación que ELMER hacia a aquel pintoresco planeta, las claras y poco profundas aguas de su océano, llenas de incontables criaturas de las más caprichosas y graciosas formas, lo llenaban de alegría, la dicha de haber logrado su cometido.
Después de haber recorrido centenares de años luz, explorando decenas de sistemas planetarios y sus incontables mundos, al final logró aquello para lo que había sido creado, hallar vida, más allá de aquella que le había conferido tal misión.
Desde su lanzamiento de la nave de exploración científica, de la flota de Andrómeda, hace ya más de setecientos años, había viajado a través del Brazo de Norma, recorriendo los planetas potencialmente habitables que en su camino se cruzaban.
Uno tras otro, los mundos que fueron sus casuales destinos, lo decepcionaron, mundos desolados, arrasados por ráfagas estelares, con atmósferas irrespirables o con una completa ausencia de ella, con superficies formadas por roca fundida o completamente carentes de agua.
Centenares de mundos y todos ellos muertos. Por momentos llegó a pensar que este era su destino, deseoso de conocer la vida, de presenciar la belleza creada por el propio caos; estaba condenado a conformarse con comprobar una y otra vez que la monotonía, era la principal forma de expresión del cosmos.
Pero ahora, después de tantas decepciones, al final de sus días, su mayor ansia se había satisfecho, uno entre miles, un mundo donde la entropía había sido capaz de producir vida, de tomar la luz de una brillante estrella amarilla y transformarla en criaturas capaces de moverse, respirar, reproducirse.
La fortuna le había dado la oportunidad de, con los últimos restos de combustible en su reactor, poder recorrer este deslumbrante planeta.
Había sobrevolado sus extensos bosques de curiosos árboles que se inclinaban de un lado a otro siguiendo el movimiento de su sol por el cielo, sus llanuras tapizadas por pastos de color rojo como los rubíes, presenció a gigantescas criaturas similares a paquidermos, que desde sus lomos extendían largos filamentos como incontables brazos, buscando alcanzar el aire, para recoger de él, diminutas criaturas que atrapadas en sus adhesivos apéndices les servían de alimento.
Criaturas de todas las formas inimaginables, llenaban aquel paraíso salvaje al que había logrado llegar, y las quinientas horas que su exploración había llevado, tal vez no fueron suficientes para conocerlo todo, pero el momento de acabar su viaje había llegado.
En un último esfuerzo, se elevó hasta casi abandonar la atmósfera de su paraíso, llegando a alcanzar una órbita baja, desde allí, disparó su último paquete de datos, una diminuta capsula que, impulsada con un eficiente motor de energía de vacío, recorrería la distancia que lo separaba de la flota de Andrómeda en menos tiempo de lo que una señal de radio lo haría, llevando toda la información del preciado edén con el que se había topado.
Finalmente cumplida su misión, expulsó al espacio su ya agotado reactor, para verlo alejarse rápidamente varios kilómetros y luego estallar en una reacción incontrolada de los escasos restos de combustible que en él aún permanecían.
Ya inmóvil, incapacitado para desplazarse, ELMER podría seguir presenciando orgulloso el mundo que había hallado, mientras su órbita decaía hasta ser llevado nuevamente hasta la superficie del planeta, en la cual permanecería, inmóvil, pero consiente por miles de años, hasta que su batería finalmente se agotara.
Pero en su descenso, como si el destino le siguiera jugando afortunadas bromas, la providencia lo condujo a caer en medio de una pequeña isla. Como un bólido que incendia el cielo, dejando una estela de fuego a su paso, en un estruendoso impacto, se precipito en una blanca playa, donde su plateado y ahusado cuerpo quedo parcialmente sepultado en la arena.
Para su sorpresa, lo que había conocido de aquel mundo, no era lo único, ni lo más interesante que le deparaba, semi sepultado en aquella playa y con sus sensores ópticos apuntando al cielo, vio como decenas de criaturas que se le antojaron similares a dragones, revolotearon sobre él y luego se posaron a su alrededor.
Emitiendo extraños sonidos, se aproximaron y escarbaron a su alrededor para desenterrarlo, y entre varias levantarlo y llevarlo a lo que podría ser su nido, donde fue dejado, en lo que le pareció era un lugar de honor, desde el que podía presenciar su peculiar sociedad, que por alguna razón parecía rendirle culto.
Así, después de creer que su viaje había terminado, una nueva y aun más interesante experiencia se abría ante él, ver crecer y desarrollarse a una especie inteligente, que por alguna razón, lo había adoptado como ídolo.
Texto de @amart29 Barcelona, Venezuela, abril de 2021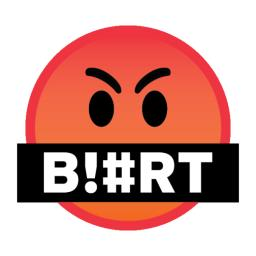 Previamente publicado en mi blog de Hive
---
Previusly published in my Hive blog