Lola loves the snow, but she also loves the Springtime mud and grass..., so many new smells to smell. Wherever there is some stinky mud to roll in, there you will find Lola.
She also loves stinky dead leaves and other unknown stinky things... I'm not sure what's that all about ??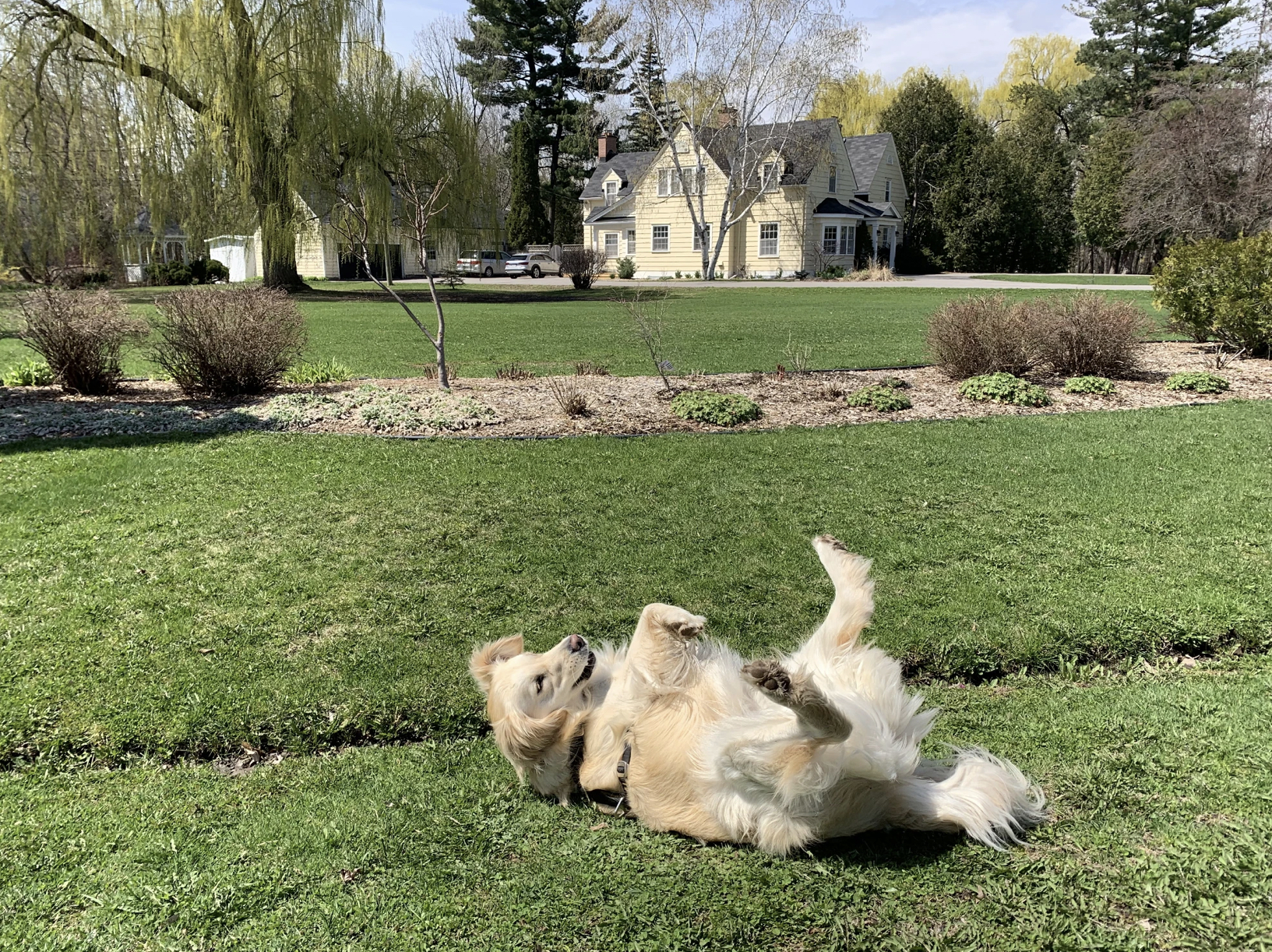 This was a few minutes earlier ... before the rolling .... all calm and cool.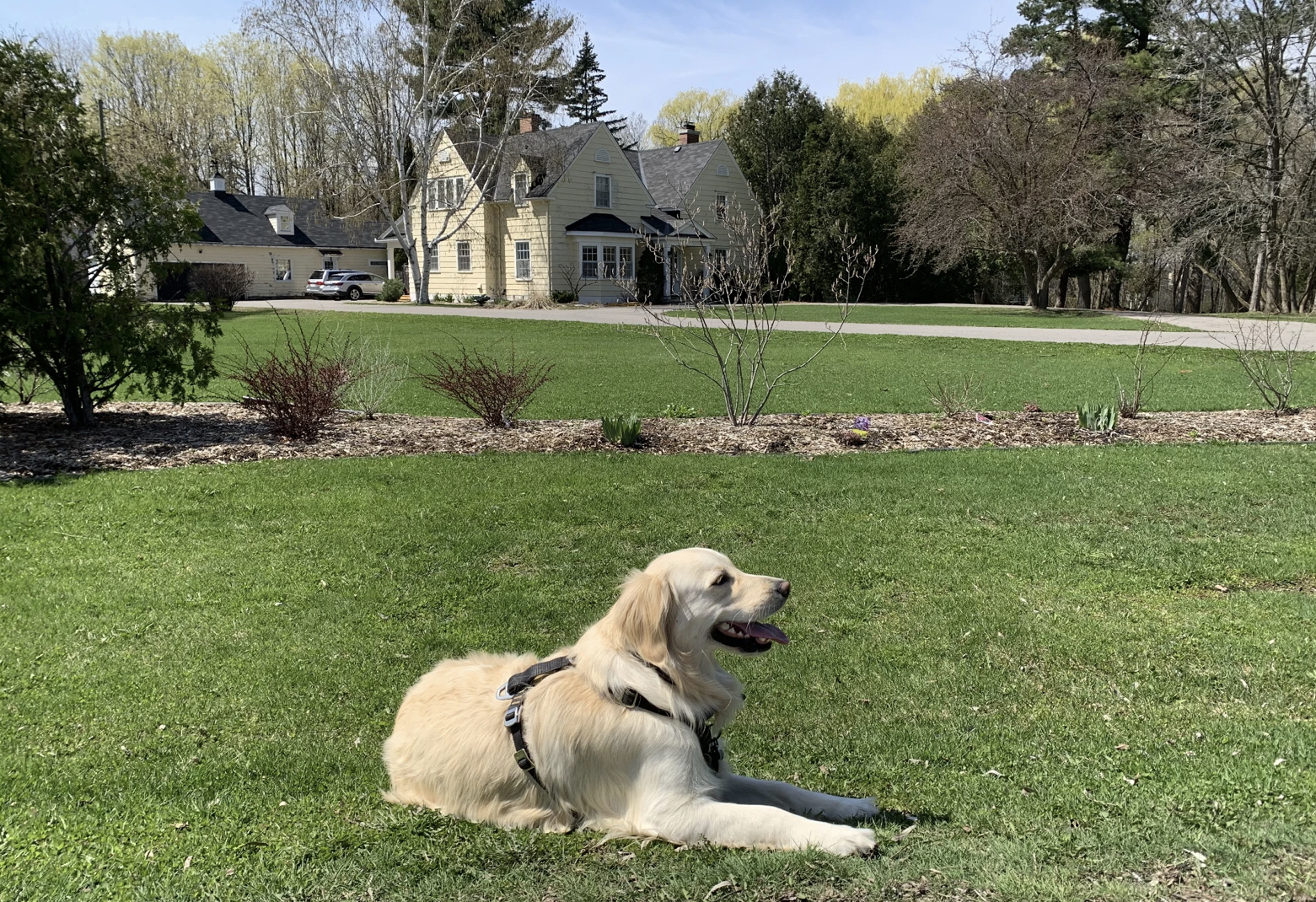 Here she is back at home, on the couch ... after a bath of course.