This is a Giant Rock down the beach from our camp on Lake Superior. We used to climb this rock when were kids.
We'd paddle out in our canoe and tie a rope around a smaller rock on the other side.
There were places like steps carved into the rock were we could climb up and carry all our camping gear and supplies... we would set up a tent on the flat top.
This rock seemed massive when were kids and we always wondered how it got there, probably carried by glaciers thousands of years ago....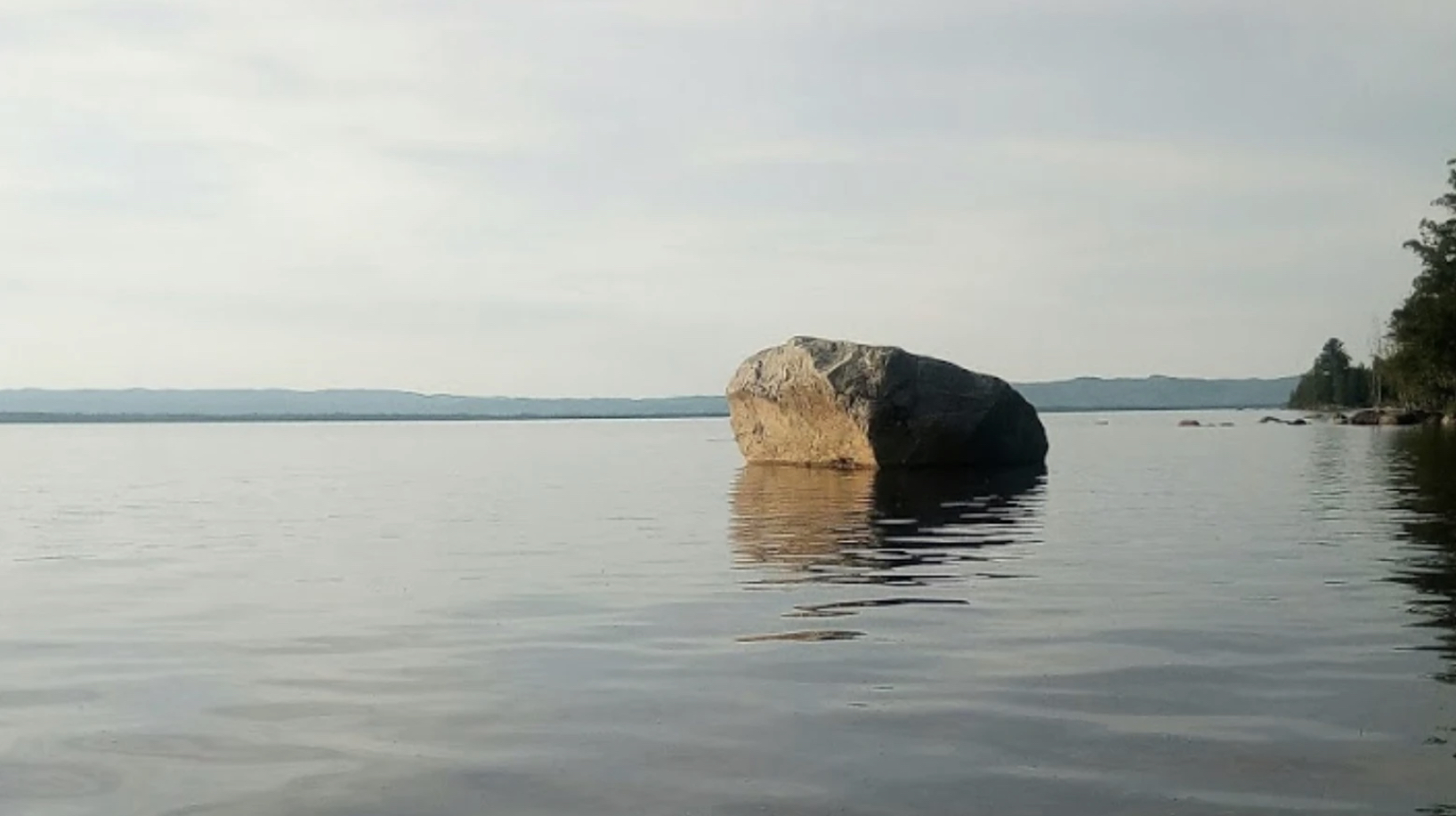 Photo taken with my iPhone XR near Batchewana Bay, Ontario.