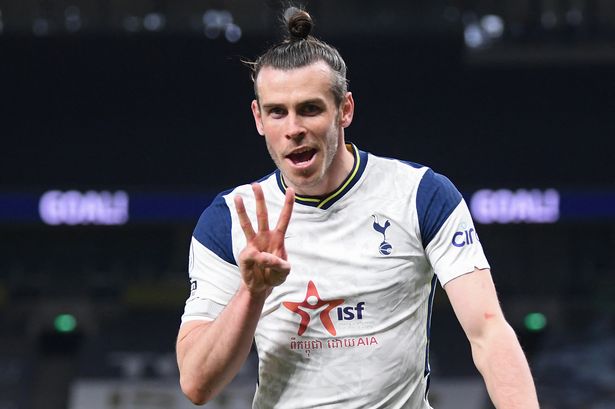 [Source]
---
Life after Jose Mourinho became a blessing for Gareth Bale who scored a brilliant hat-trick against already relegated Sheffield United. After losing the final against Manchester City, Tottenham won their second league game after thrashing Sheffield United by 4-0. Gareth Bale was the man who did the damage and Spurs are trying to push themselves to qualify for Europa League at least.
Kane tried to beat the offside trap in the 2nd minute after Son found him with a lovely ball. His shot went straight at the goalkeeper but the flag was raised for offside. If he had scored, it wouldn't have counted anyway.
In the 6th minute, Eric Dier lost possession and McGoldrick went all the way. He went for the goal himself and he missed the target by a distance. In the 10th minute, Kane's deflected strike dropped on the net. Son also had a brilliant shot saved by the goalkeeper in the 16th minute. Spurs were attacking with intent but nothing came out of it.
Tottenham got their goal in the 36th minute when Aurier's brilliant lofted pass to Gareth Bale was inch-perfect. He expertly lifted the ball too into the empty net beyond the reach of the onrushing goalkeeper. It was a beautiful assist and goal by both players. Gareth Bale registered his 12 goals of the season for Tottenham.
The half time came and it was 1-0 going into the break. Tottenham played better and Sheffield United was unable to play with understanding to cause any real problems for Tottenham. They had no pressure since they are already relegated which is understandable why Tottenham played with more determination.
Bale wasn't done as the ball trickled to him in the 61st minute. He raced down the goal from the middle of the park and brilliantly smashed his effort into the back of the net - top right-hand corner, to make it 2-0. He completed his hat-trick 8 minutes later when Aurier laid a pass to him at the edge of the box. He smashed a low drive shot into the bottom of the net, 3-0.
Son decided to get in on the act in the 77th minute after being denied earlier in the game by the VAR. This time, there was no stopping him as Bergwijn laid a pass to him and he expertly turned his marker, found space and produced a sumptuous shot into the top right and corner of the net with the aid of the post to complete the rout.
The game ended 4-0 and Bale claimed his match ball. Tottenham moved to 5th, displacing West Ham who is yet to play their game.
---
Thank you for your time.
---
My pen doesn't bleed, it speaks, with speed and ease.
Still me,
My tongue is like the pen of a ready writer.
Olawalium; (Love's chemical content, in human form). Take a dose today: doctor's order.