Black and white photography indicates some life matters and if you just look at black and white photography, we can see the reflection of previous times when there was no colour images. I personally have those experiences because in my childhood I used to watch such kind of black and white photography.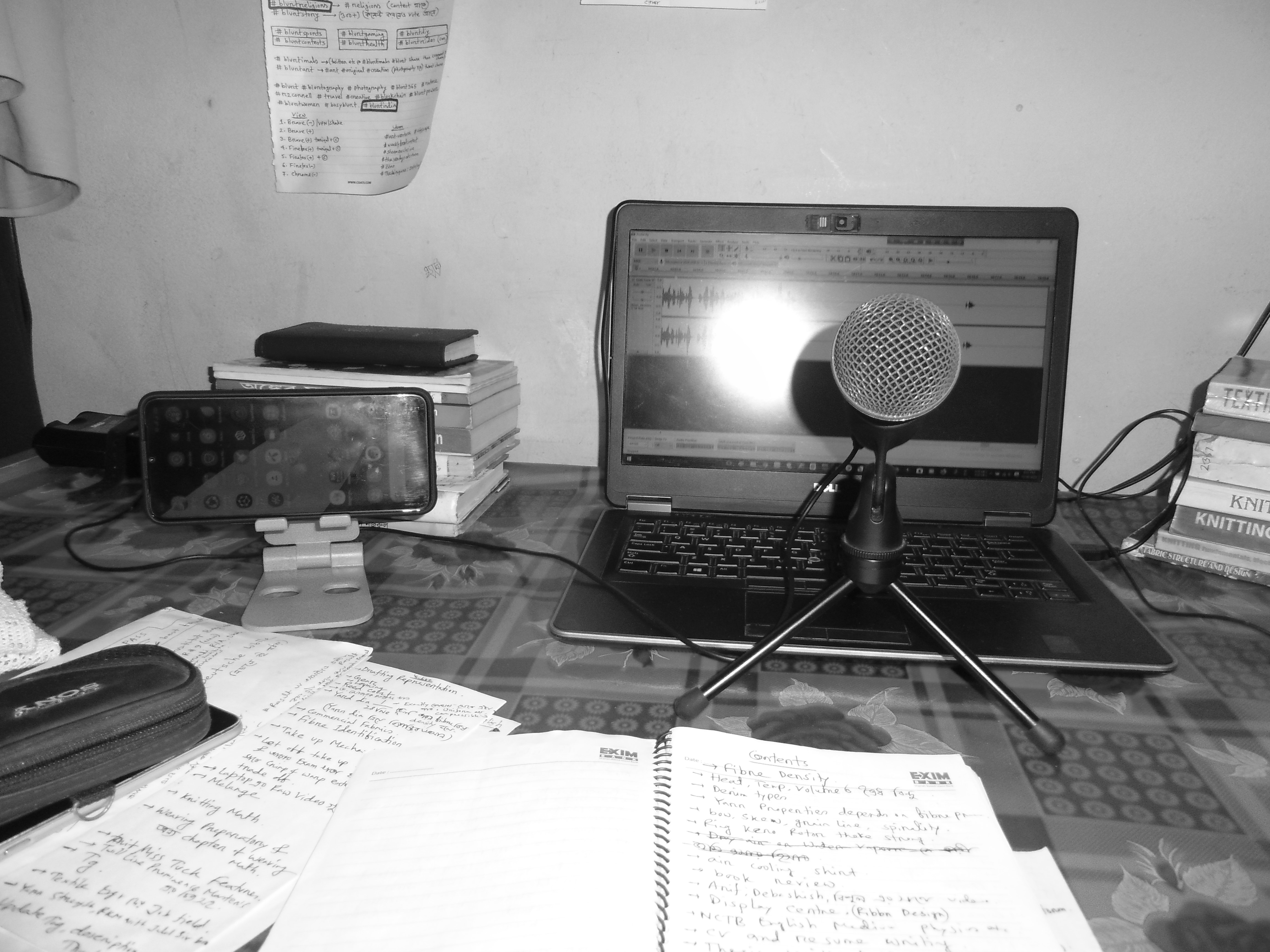 In the picture you can see a table which is set up with the technology like laptop and microphone. In recent times it is very common and general tendency of mass people to be youtuber or something like that. And we can see a lot of tendency and a number of channels and pages on Facebook. Almost everybody who are active in the online media wants to be youtuber and try to earn from there. This is General tendency of the educated people I can talk around me.
The setup you can see in the picture is from my table and I am a youtuber I don't know how much I am successful but I am trying my best to to educate people with my lessons. But we can see the address tendency of the mass people and they basically try to manipulate the rules of YouTube and in that way, they try to earn some money for them. They are not thinking about passive income rather they are thinking about instant benefit and trying to to work with trending topic whatever it is. I can see some of the youtubers from Bangladesh is just review on trending topics in their videos.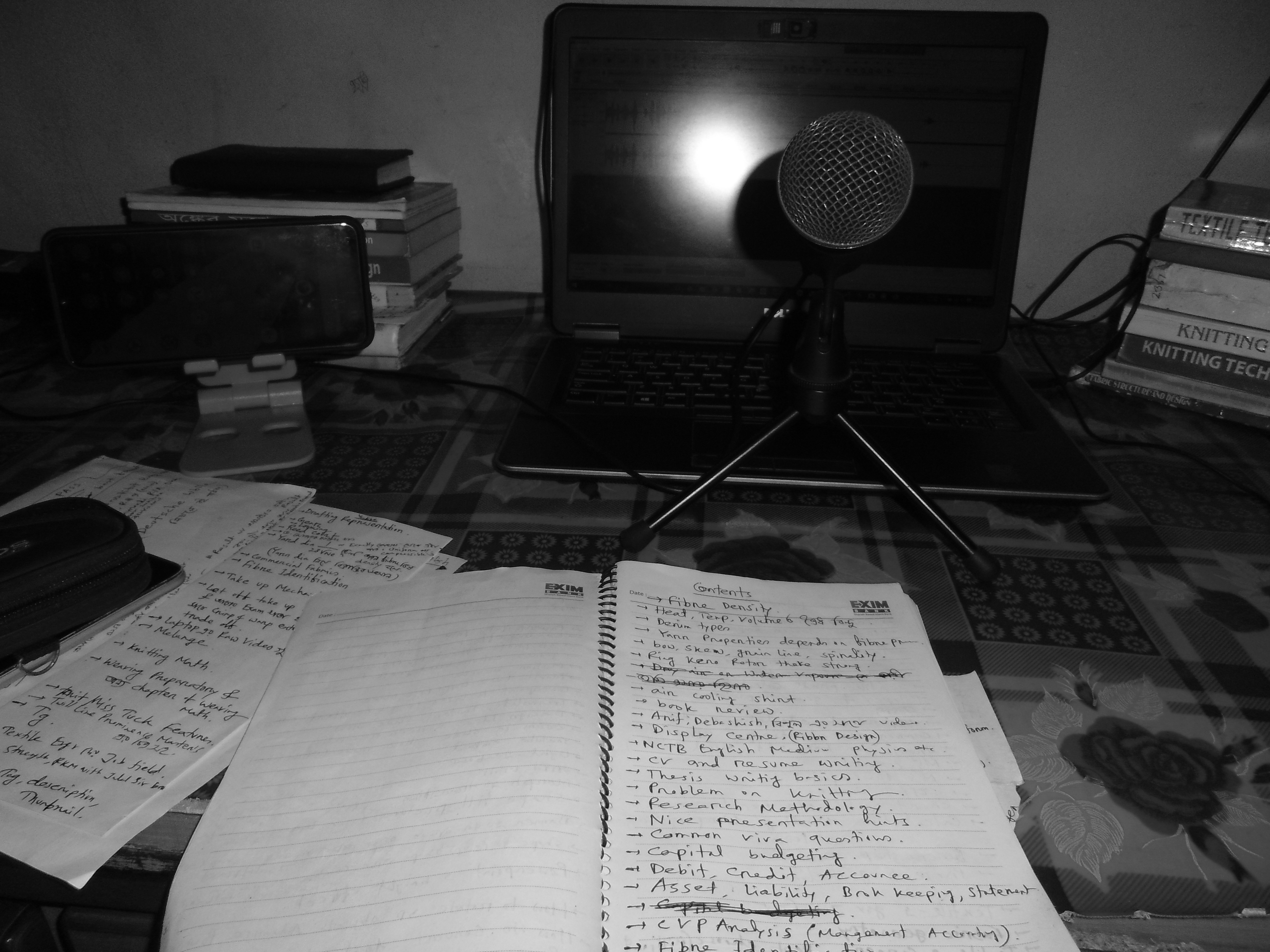 So, in this photograph today I just wanted to explain that the common tendency of the society to set up a studio for you tubing or something like that. I cannot understand why people are not thinking outside the box. They are just thinking about to successful in the YouTube only that is the problem I just wanted to identified in today's post. Thank you very much for stopping by
---
---
---
---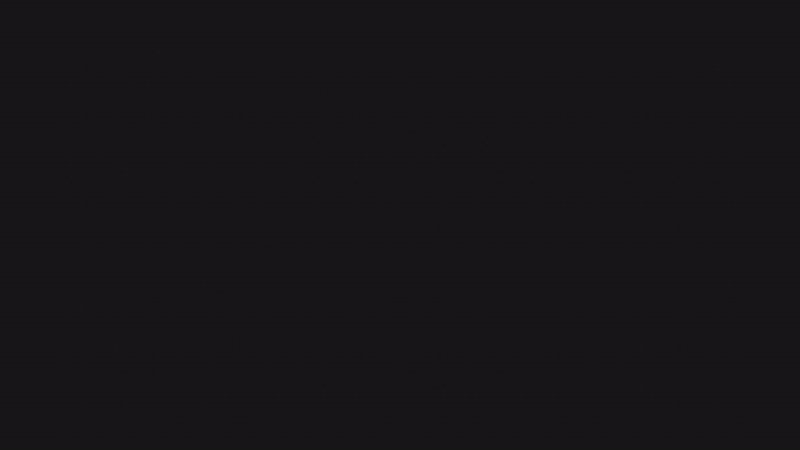 Who I am
I am a lecturer of Textile Engineering in Bangladesh. I love to share my thoughts and ideas through blogging & vlogging so that anyone can be benefited from my effort. I write on Textiles, Online Money Making, Agriculture, Technology and random topics. Capturing Nature and Playing Cricket is my hobby. I am always a learner and wants to go to the moon with this #blurt community and chain.
---
---
Upvote, Reblurt and Follow me on blurt @engrsayful
---
---
This is Saiful's Classroom from @engrsayful
Find me on