The price of Bitcoin will go up a lot more in the future so those who want to invest more can still invest because Bitcoin mining is currently declining which will increase the demand day by day and the price will go up a lot so Tesla has bought a lot of Bitcoin if you want. You can buy it personally.
This is why Bitcoin is called the king of cryptocurrency and now the price of a bitcoin is almost skyrocketing. People never thought that the price of bitcoin would increase so much but I think it is not surprising because 10 years from today the price of bitcoin may increase ten to 50 times.
The cryptocurrency era entered the world about a decade ago and at that time there was a cryptocurrency all over the world but now thousands of cryptocurrencies have been born in the course of time but Bitcoin still holds its position.
Bitcoin is a cryptocurrency. Many of you who trade online in different markets will know that Bitcoin is currently the most popular and widely used cryptocurrency.
Today I will discuss with you the current price of Bitcoin. There are different transactions on different sites but I use them the most.
CoinMarketCap, CoinnGecko, Binance, and Coinbase are some of them but I will discuss and try to share the updated prices of Binance with you.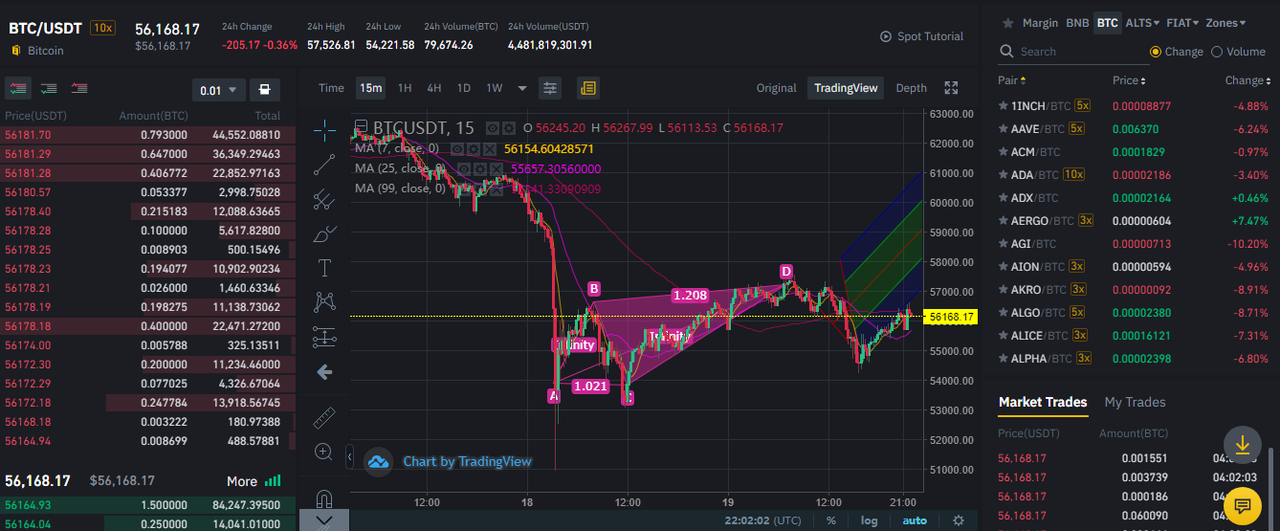 1 BTC=56,115.16

24h Change
-176.98 -0.31%

24h High
57,526.81

24h Low
54,221.58

24h Volume(BTC)
79,615.88
-24h Volume(USDT)
4,478,526,751.13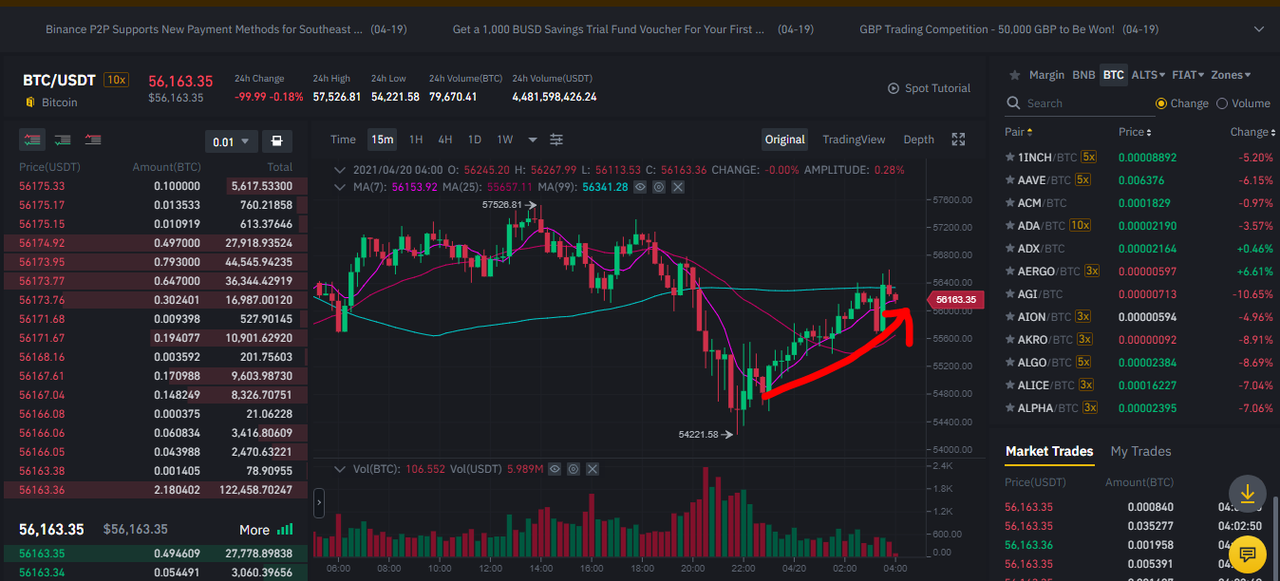 At today's current price, 24 hours high and low, you can find out how much has changed in US dollars and 24-hour volume.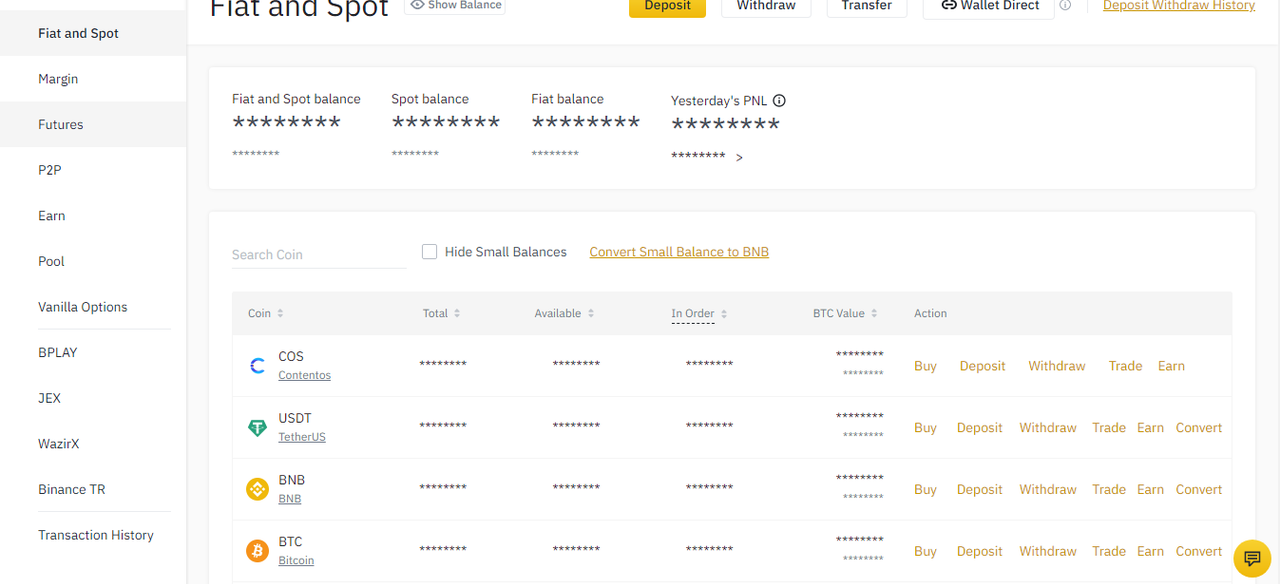 Binance is one of the most widely used cryptocurrency dollar exchange sites every day. It is very popular and is used by millions of people around the world. You can trade here if you want. It is easy to earn income through trading but there are some risks.




Explore Shabbir Ahmad Polash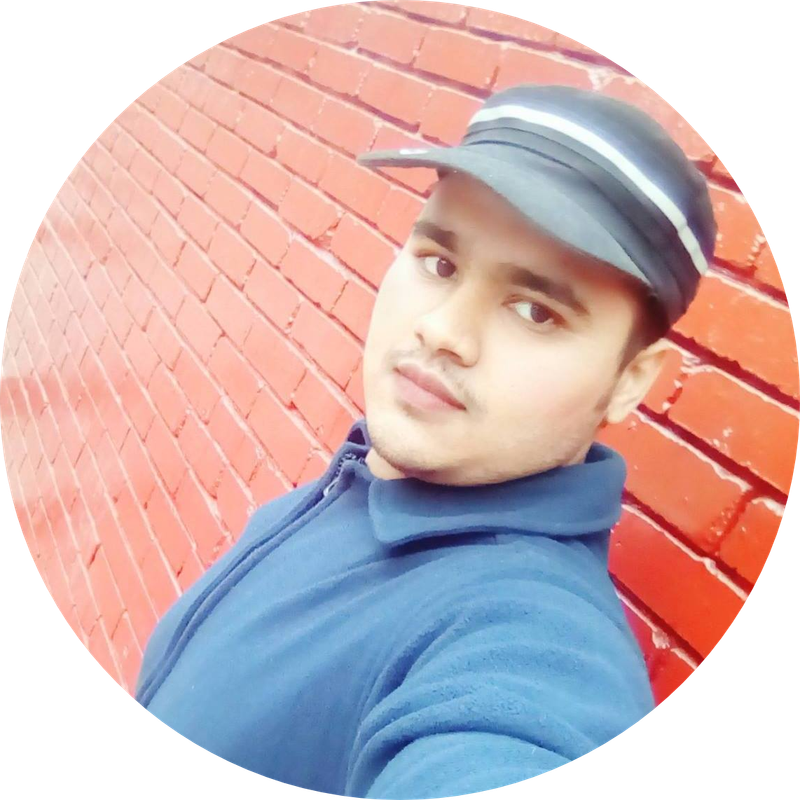 I am @shabbirahmad. I'm a cryptocurrency trader and blogger and graphic designer. I also write about life, health, stories, poetry, etc. I like to travel. I prefer to try to work out every morning. As a student of chemistry, I always attempt to know all the aspects of science. At an equivalent time, I attempt to inform everyone about the longer-term cryptocurrency.


Add me on Facebook : Facebook


Follow me on Twitter: twitter

Subscribe my Channel on YouTube: YouTube