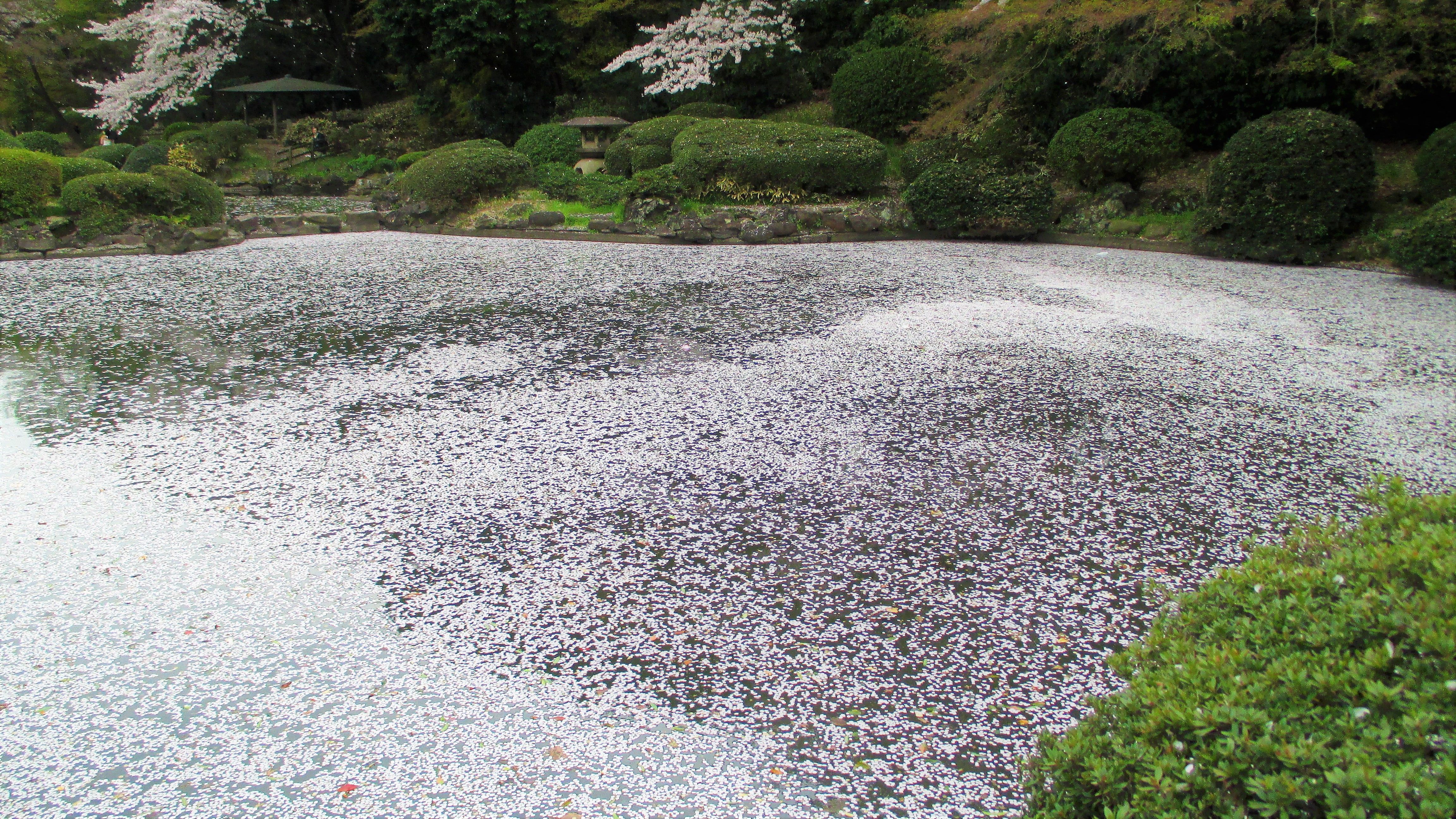 ありがとうございます Arigato Gozaimasu
Good Bye Beauty

Slowly it became time to say goodbye to you, you fabulous bloomage who surrounded us the last couple of weeks. The white carpet we can see everywhere is a clear sign that you are moving on in natures spinning circle. And even while fading out, you are leaving us gracefully in all your glory and magnificence.
A simple "Thank you" can not describe the feeling of all the people you have brought so much happiness, hope and relief after that long and snowy winter. Seeing you moving away leaves us with a sense of blues and mourning.
We are greedy, we want it all. And we want to have you around all year long.
But deep in ourselves we understand that we have to let go, and we know that some day the welcoming be will even more emotional.
Without end no beginning, so please move on and bring some joy to some more people further north. They are still awaiting you eagerly.
We gonna meet again next year, maybe at some different place but without any doubt it will be as delightful as it was this time.
Mach's gut Schönheit
Langsam wurde es Zeit, sich von dir zu verabschieden, oh du Blütenpracht, die uns in den letzten Wochen umworben hast. Der weiße Teppich, den wir jetzt überall sehen können, ist ein deutliches Zeichen dafür, dass wir uns weiter drehen im Kreis des Lebens. Und auch wenn du dich verdrückst, verlässt du uns doch in Würde, und zeigst all deine Herrlichkeit.
Ein einfaches "Danke" kann nicht das Gefühl all der Menschen beschreiben, denen du nach diesem langen und verschneiten Winter so viel Glück, Hoffnung und Erleichterung gebracht haben. Dich gehen zu sehen, lässt uns mit einem Gefühl der Besinnung aber auch der Trauer zurück. Wir sind gierig, wir wollen alles. Und wir wollen es das ganze Jahr lang.
Aber tief in uns selbst verstehen wir, dass wir loslassen müssen, dafür wird eines Tages das Wiedersehen um so emotionaler. Ohne Ende kein Anfang, also zieh bitte weiter und bringe Freude zu den Menschen weit oben im Norden. Sie warten dort schon sehnsüchtig auf dich.
Wir werden uns nächstes Jahr wieder treffen, vielleicht an einem anderen Ort, aber ohne Zweifel wird es genauso schön sein wie dieses Mal.
---
~ さよなら Sayonara