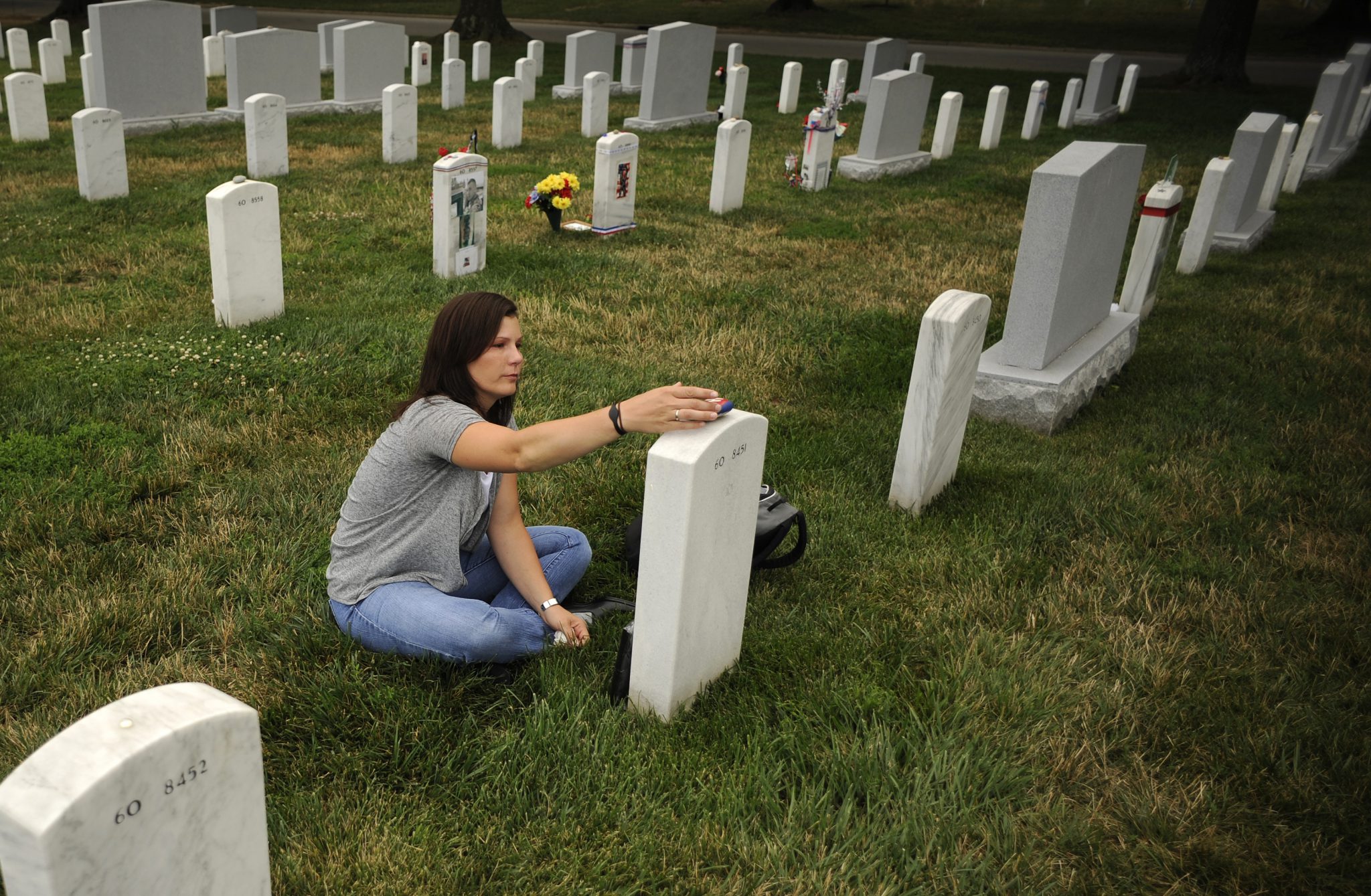 Stacy Pearsall visits her fallen brother, Army Staff Sgt. Alan W. Shaw, in Section 60 of Arlington National Cemetery July 18, 2011.
Shaw was killed in Baqubah, Iraq, Feb. 9, 2007.
Photo by Andy Dunaway.
Source: Coffee of Die
Enjoy the long weekend.
Kamala Harris, US Vice President, Twitter, 29 May 2021
All gave some. Some gave all.
This is a saying often used by veterans to commemorate their fallen brothers in arms. This is a saying for today, the day Americans have designated as a day of commemoration for those who had died in their country's wars.
Hate the war - love the warrior.
This is a motto that lets one oppose the war and love and respect the warriors and their sacrifice at the same time. It was an accepted ethic in liberal societies for a long time - until recently when politically correct contempt for patriotism seems to have overshadowed everything, including sometimes human decency. We live in strange times indeed - when even top officials in our country can not spare a word to recognize warriors, even the ones who had made an ultimate sacrifice in the service of their country.
A long standing American tradition is to barbeque and enjoy this weekend as a time of relaxation. Personally, I think it needs to be a little more somber - and I am glad that the weather made it somber this year here, with the temperatures suddenly dropping to about +10C and near non-stop rain. This is the time to remember, to think of human nature, of violence being the tool of history making, of all the suffering involved on the way to where we are now - the wealthiest and the safest we have ever been. But war is not history, violent, destructive forces still stalk us - and there is no way to attain a victory without sacrifice. And we as a society must be prepared for hardship and privation and sacrifice at all times - lest we perish.
These are just some thoughts for the day.
Additional reading
Section 60: Finding Peace in the Park
Stacy Pearsall, Coffee Or Die, 30 May 2021
Rep. Dan Crenshaw: The story of a Gold Star wife
Dan Crenshaw, Fox News, 30 May 2021
Afghan Vet Joey Jones Reflects On Memorial Day In Raw Twitter Thread: 'I Can't Drink Anymore'
Amanda Prestigiacomo, Daily Wire, 30 May 2021
Originally published here on 31 May 2021.